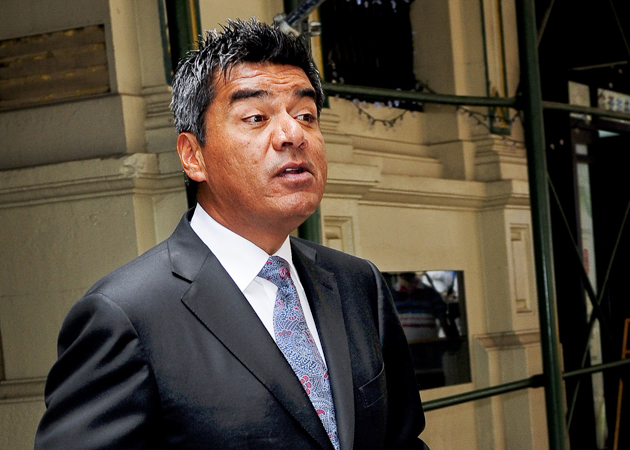 George Lopez riffs on modern parenting, President Barack Obama and the nation's first Hispanic Supreme Court justice in his live HBO stand-up special, "George Lopez: Tall, Dark & Chicano."

"I don't think she's going to wear black everyday. There's going to be an adjustment period" for Sonia Sotomayor, he said, because Latinas dress more colorfully. He made the quip in a interview, giving a taste of the humor on the show airing 10 PM EDT Saturday.

The way children are brought up today — "When I was a kid, only the winners got trophies. Now everyone gets a trophy" — also will come in for comic dissection.

The special will feature adult humor in the tradition of Richard Pryor and George Carlin TV shows, Lopez said, adding, "If you're gonna make an omelet, you gotta break some eggs."

This is his second standup special for HBO, and Lopez said the stakes are higher: He has the chance to reach viewers who have become familiar with him through syndicated reruns of his "George Lopez" sitcom.

He's dropped 12 pounds to look his best and is ready to take on the loftiest subjects, including Obama's presidency. Lopez campaigned for him last year.

"I think my friend is working extremely hard. And after 120 days, he's our finest African-American president that we've ever had," Lopez said, adding, "No, he's doing really good."

The comedian has more on his TV plate, with a new late-night talk show coming to cable channel TBS this fall. The HBO special repeats through August and in September.
Copyright NBCAH - Access Hollywood