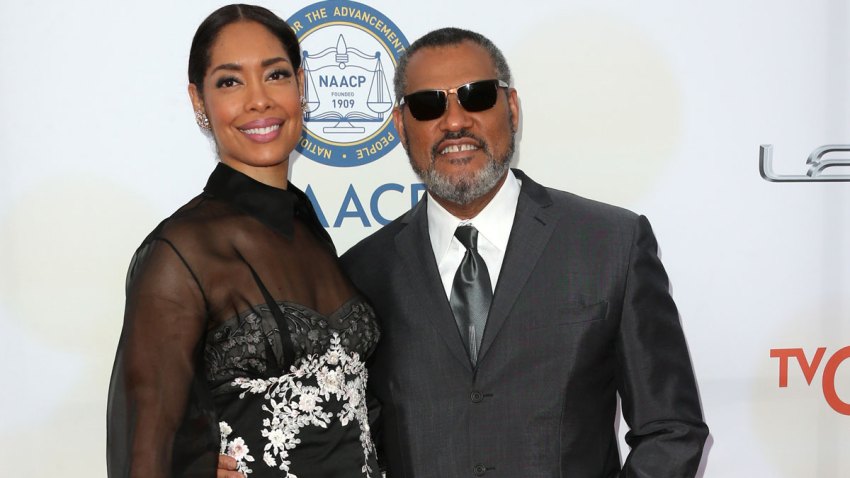 Gina Torres confirmed she and Laurence Fishburne are separated after the 48-year-old actress, was last week photographed kissing a mystery man in Los Angeles.
"With heavy hearts, Laurence and I quietly separated and began the dissolution of our marriage in the early fall of last year," she told People Wednesday. "There are no bad guys here. Only a love story with a different ending than either one of us had expected."
"Happily, however, our family remains intact and we will continue to raise our daughter together with love and joy and awe," she added. "As well as raise each other up with respect and love and the continued understanding that we're in this together, if not side by side."
The pair's 15th wedding anniversary is Friday. The two share one child, daughter, Delilah, 10. Fishburne also has an adult son and daughter from a previous marriage.
Celebrity Couples Caught Up in Cheating Scandals: Where Are They Now?
Fishburne and Torres starred together in the 2003 films "The Matrix Reloaded" and "The Matrix Revolutions" as well as the 2006 movie "Five Fingers" and the NBC series "Hannibal," in which they played a married couple.
Fishburne currently stars on ABC's "Black-ish." Torres is also known for her role in "Serenity" and most recently starred on the USA Network series "Suits."
Copyright E! Online