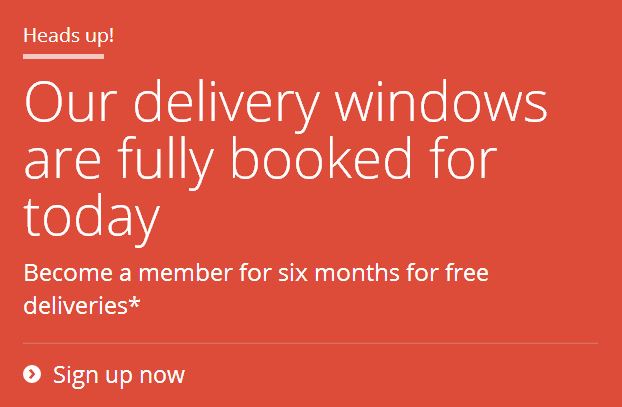 Google's same-day delivery service proved too popular in Manhattan and Google had to shut down its service by noon on the first day, according to a report.
The Google Shopping Express service is supposed to offer same-day delivery service of any item clicked on in Manhattan or West Los Angeles, but by noon Monday, those in Manhattan found a "red disclaimer that said the system couldn't handle any more deliveries for the day," according to the New York Post. The shopping service is supposed to able to handle orders coming in as late as 4:30 p.m.
As of 12:30 PDT Tuesday, the red disclaimer was still on the Manhattan page, which also had a yellow banner asking customers to "Please check back tomorrow." There were no such notices on the San Francisco, Peninsula & San Jose and West Los Angeles markets.
Google's same-day delivery service is taking on Amazon, which is also offering same-day service in 12 markets (including Los Angeles and San Francisco) and hoping to keep the Google brand out there to battle for e-commerce marketshare. Google is offering free delivery and even $10 off its first orders in the new territories. Google partnered with Whole Foods, Target, Walgreens, Babies "R" Us and others to bring mostly dry or preserved goods to the consumer. Users shouldn't expect bread, meat, milk or other perishables from the service yet.
"Our goal has been to make a same-day delivery service that isn't a luxury," Jenna Owens, general manager of operations for Google Shopping Express,
told NBC News.
"This is how people are going to be shopping in the future, so we wanted to introduce it to them now."
We reached out to Google about the halt in service, but so far the company hasn't responded. If it does we will update with a response. We hope that Google just underestimated the demand for deliveries in Manhattan and the service will still be viable for our friends in New York City.