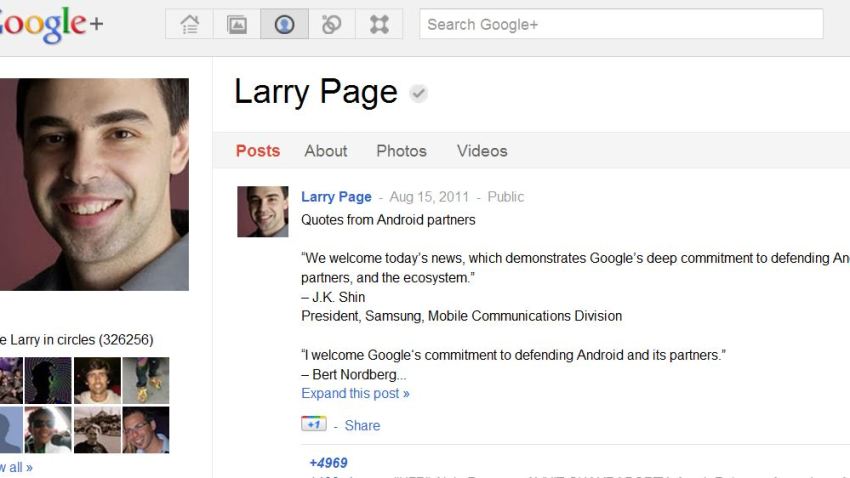 Google's top brass haven't been posting on Google+ for weeks, making reports that the social network is a "ghost town" seem to gain more credibility.
Google's chief executive Larry Page, senior vice president of mobile Andy Rubin, senior vice president of advertising Susan Wojcicki haven't posted on the social network for more than a month, according to Business Insider. Other Google executives, such as senior vice president of research and systems architecture Bill Coughran and director of education Tom Mills, haven''t posted in three weeks.
Business Insider also reported on Tuesday that co-founder Sergey Brin also hadn't posted in three weeks -- until Brin updated his Google+ account only 20 minutes after the report went live. While the Insider could have something to do with the posting, it could just as likely have been the MediaShift story proclaiming "Google+ is dead."
While the MediaShift story hinted that users can have social network fatigue, it also highlighted the fact that it takes time to create a social network -- and some people may not want to put forth that kind of investment. Apparently Google's own executives feel the same way, and if they can't even use or promote their own product, how do they expect to attract more users?