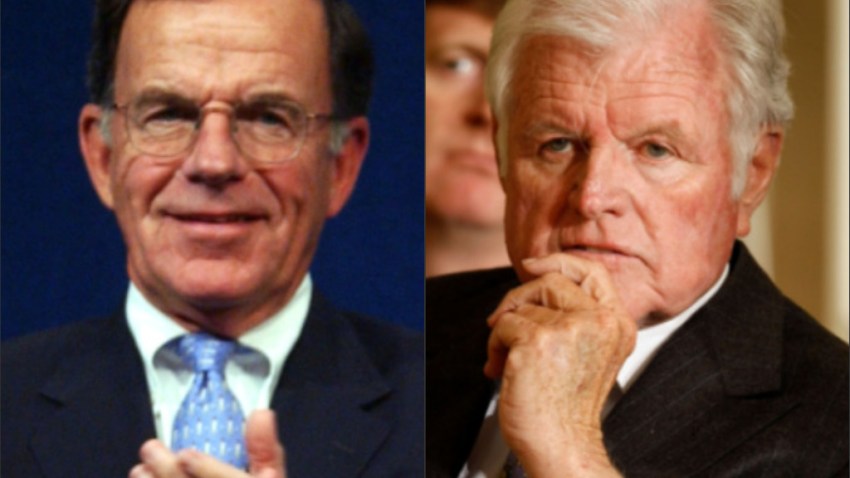 After failing in their bid to stop the Massachusetts legislature from giving Democratic Governor Deval Patrick the power to fill a United States Senate vacancy, Republicans are going to court on Friday to try to prevent the governor's interim pick from taking office.

On the same day that Patrick chose Paul Kirk, a long-time friend and associate of Ted Kennedy to temporarily replace the late senator, Republicans filed court papers arguing that Patrick's use of an emergency declaration paving the way for the nomination was unconstitutional. Because most Massachusetts laws do not go into effect for 90 days, Patrick had to issue the declaration so that the just-passed legislation allowing him to name a replacement senator could take effect immediately.

A hearing on the motion for a preliminary injunction against Patrick is scheduled for 8 a.m. on Friday in Suffolk County Superior Court — several hours before Kirk is scheduled to be sworn in to office.

Several legal experts familiar with Massachusetts constitutional law said Republicans could face an uphill battle in seeking to delay or invalidate the governor's appointment.

"From the beginning, the Republican Party of Massachusetts has been focused on ensuring the laws of our Commonwealth are properly followed," the Massachusetts GOP chairwoman, Jennifer Nassour, said in a statement. "While we opposed the change in the election law, once changed, we believe Governor Patrick has an obligation to follow the law as written."

After signing the bill that changed the state's succession law Thursday morning, the governor sent a letter to Massachusetts Secretary of State William Galvin declaring it an emergency law.

"So that the people of the Commonwealth may have full representation in the United States Senate without delay," the governor wrote, "I declare that it is in the public interest and convenience that this Act take effect immediately."

Lawrence M. Friedman, a professor at New England Law in Boston who studies Massachusetts constitutional issues, predicted that the GOP challenge was unlikely to succeed.

"The court will treat it seriously and I expect given the gravity of the issue, it might even work its way to the Supreme Judicial Court," Friedman said in an interview. "But in my opinion it's unlikely that the judiciary is going to second guess the governor's reasons for an emergency."

Friedman added: "In a way it's a political question and if the governor made a bad call, the voters will take it out on him in the next election."

After reviewing the injunction, Marc Perlin, an associate dean and professor at Suffolk University Law School, agreed that there was little chance Republicans would be able to stop the appointment.

"Getting an injunction under any circumstance requires a significant showing," Perlin said. "This raises issues of separation of powers and makes it even more difficult. Courts are typically reluctant to get involved in these types of matters."

Kirk, 71, will serve in office only until Massachusetts voters go to the polls on Jan. 19 to elect a permanent replacement for Kennedy in a special election, but his appointment was a win for Democrats who have been seeking a 60-vote majority in the Senate as lawmakers in Washington debate health care reform and other issues this fall.
Copyright POLIT - Politico