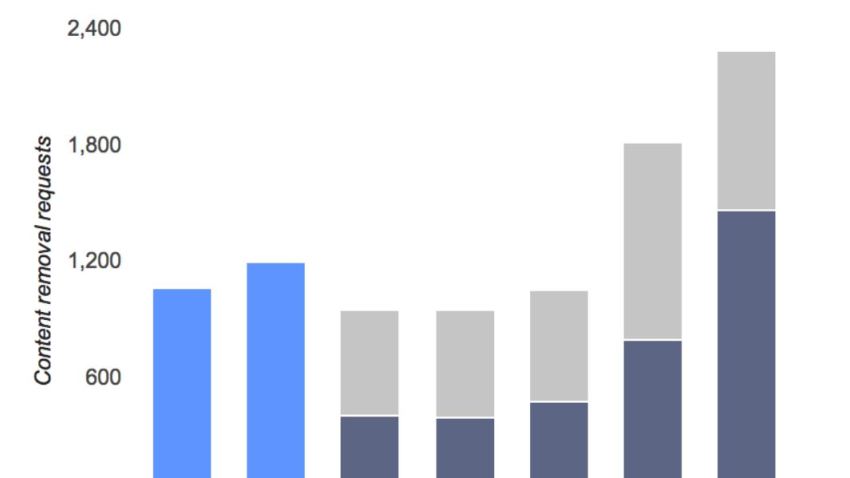 Google released its biannual figures on government requests for censorship, called the Transparency Report, from July to December 2012 and found that request rose 20 percent from the period before.
In the six-month period Google had
2,284 government requests
to remove 24,179 pieces of content, according to the Official Google Blog. That's an increase of 1,811 requests from the first half of 2012.
"In more places than ever, we've been asked by governments to remove political content that people post on our services," wrote Google legal director Susan Infantino. "We received court orders in several countries to remove blog posts criticizing government officials or their associates."
Infantino remarked on several increases, especially large ones from Brazil because of municipal elections which may or may not have offended or defamed candidates (Google is appealing on the basis of free speech under the Brazilian Constitution.) Another hotbed of requests came from Russia which had a
new law
banning online content regarding drugs and suicide, However, the biggest influx of requests asked Google to take down YouTube videos with clips of the film, "Innocence of Muslims." Google restricted view in several countries in response.
In the U.S., which also had requests to remove "Innocence of Muslims" videos, most of the court orders and requests involved defamation of character, which is about 40 percent of all takedown requests.