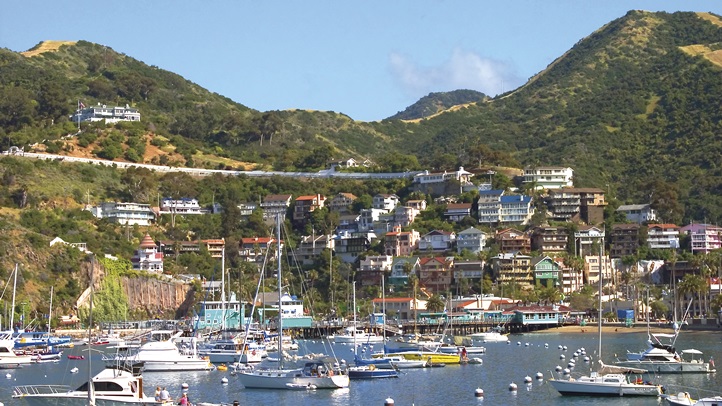 HAPPY ANNIVERSARY, AVALON: A century can play out in different ways in different places. We're not claiming that time actually expands or contracts depending on location -- we'll leave that to the time travel movies -- but we are saying that a hundred years looks different depending on where those hundred years have happened. Cities can grow a thousandfold, or more, and the architecture can change dozens of times. But some special cities, towns that are removed from the hubbub, places that are, say, on islands, experience that span differently. History is alive there, and buildings remain in place, and cared for, for decades. Avalon on Catalina Island is a great example. You can stand on Crescent Avenue, at night, with the waves lapping, and the Casino Building in the distance, and feel as if it is indeed 1930. We love this about Avalon, as do many locals and visitors alike; it has retained its character over an entire century, even as new features and buildings arrived. The close of its first century is now nigh, and the start of the next one, and the small town out in the Pacific is ready to celebrate its 100th birthday.
FISH FRY, FESTIVAL, FAIR: June 20 through 26, 2013 has been designated as the town's birthday celebration week. Food events -- of course there's got to be a fish fry -- plus concerts and fests dot the calendar. A gala dinner at the Casino Building, plus fireworks, round it out.
MORE AHEAD: But if you can't make the birthday week, you can head for Avalon any time. Silent film screenings, dances, boat events, flying fish, buffalo tours, and general beachside chillaxing are par for this island course. Happy 100th, Avalon. We just bet that you'll still be as sweet and as past-pretty on your 200th as you are today.
Copyright FREEL - NBC Local Media