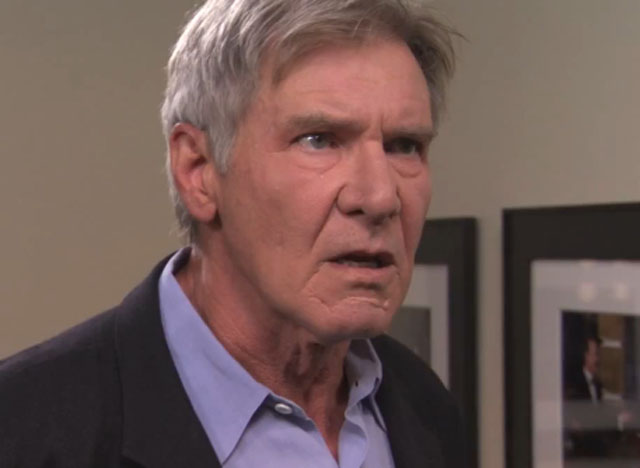 It was the reunion we've all been waiting for....but we had no idea it would play out like this.
During a visit to "Jimmy Kimmel Live" last night to promote "Cowboys and Aliens," Harrison Ford - who, of course, played iconic space smuggler Han Solo in the original "Star Wars" trilogy - came face to face with his old partner, Chewbacca.
Rather than a warm embrace, Ford attacked his former sidekick, claiming "I'm done with that 'Star Wars' crap and I'm done with you!"
The veteran actor then explained how Chewbacca has been replaced thanks to "Cowboys and Aliens": "Daniel Craig's my Wookiee b***h now!," growled Ford.
The punchline, of course, is the stuff of really terrible Star Wars fanfic - but hilarious nonetheless.
The skit, and the episode, was directed by "Cowboys" helmer Jon Favreau.