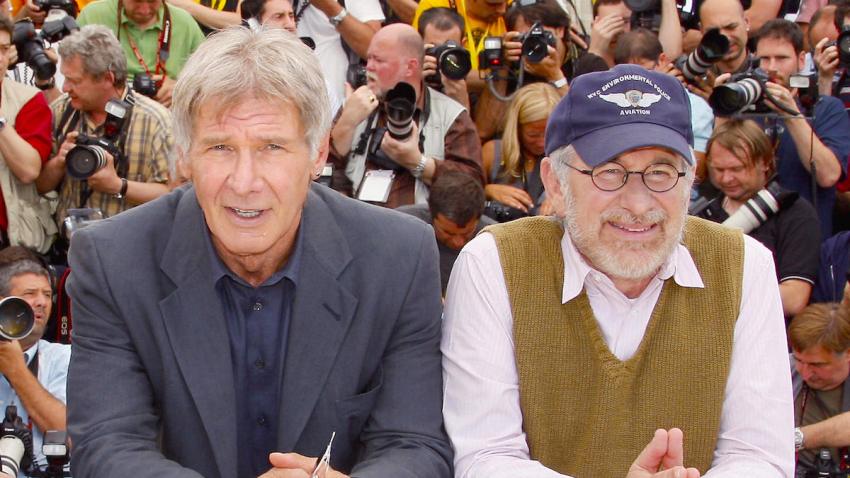 Walt Disney Studios announced Tuesday that Indiana Jones will return to the big screen on July 19, 2019.
Steven Spielberg, who directed the four previous films in the franchise, will helm the as-yet-untitled project. Harrison Ford, 73, will reprise the titular role, and Kathleen Kennedy and Frank Marshall will return to produce the project. Additional cast members will be announced at a later date.
"Indiana Jones is one of the greatest heroes in cinematic history, and we can't wait to bring him back to the screen in 2019," Alan Horn, chairman of The Walt Disney Studios, told E! News in a statement. "It's rare to have such a perfect combination of director, producers, actor and role, and we couldn't be more excited to embark on this adventure with Harrison and Steven."
The film franchise began in 1981 with the movie "Raiders of the Lost Ark." A prequel, "Indiana Jones and the Temple of Doom," was released in 1984, followed by a sequel, "Indiana Jones and the Last Crusade," in 1989. A fourth film, "Indiana Jones and the Kingdom of the Crystal Skull," was released in 2008. In total, the movies have generated nearly $2 billion at the global box office.
For years, rumors swirled that Walt Disney Studios was planning to reboot the series with a new lead taking over the role. Bradley Cooper and Robert Pattinson's names were thrown into the mix in 2014, though nothing ever materialized (and Pattinson flat-out denied the casting speculation to E! News). Chris Pratt was rumored to be in contention in 2015, though he seemed wary of taking the reins from Ford. "You have to look at it and be like, 'Is this right for me? Is it right for me to do this? And is it perfect?'" he told Entertainment Weekly. "You don't want to be the guy who f--ks that up."
Copyright E! Online