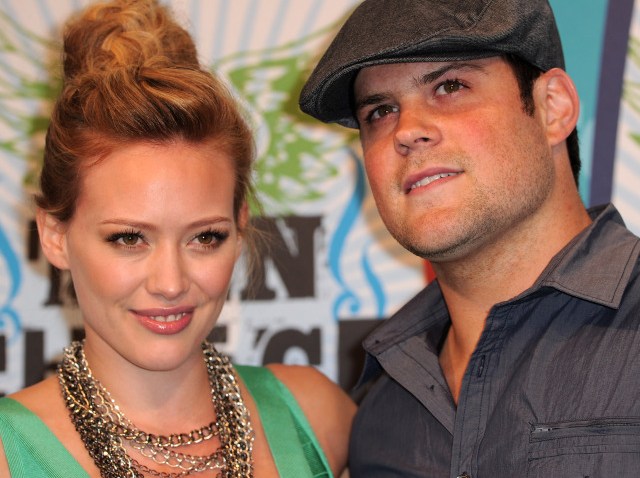 You'd be wrong to assume the pre-nup between Hilary Duff and her new hockey hubby Mike Comrie was just aimed at protecting her money.
Duff's rich, but Comrie's family is crazy wealthy. The former Edmonton Oiler's father is the founder of a Canadian appliance and furniture empire with a net worth estimated at $500 million, according to the New York Post. The pair, who wed Saturday in Santa Barbara, signed a yours-is-yours-and-mine-is-mine deal before their trip down the aisle.
"It was a totally amicable agreement," a source told the Post. "They love each other very much and knew this was just a technicality."
Duff, 22, and Comrie, 29, met at an Idaho resort and have dated since 2007, according to People magazine. Comrie, who is now a free agent (in hockey, not love) proposed to Duff while on vacation in Hawaii, an act that caught the actress "completely surprised," said Duff's sister Haylie. Pre-nup notwitstanding, Comrie's been generous with his money: For her 20th birthday, he surprised her with a $100,000 Mercedes G-class SUV. And Duff's engagement ring is worth a reported $1 million, according to the Post.
Duff had this say about her now-husband back in 2009: "I've never met anyone who can say a bad word about him. He's generous, caring and sunny. We just laugh our heads off."
Recently Duff won in the 2010 Teen Choice Awards category of "scene stealer" for her stint on "Gossip Girl."
Selected Readings: OK!, People, New York Post.