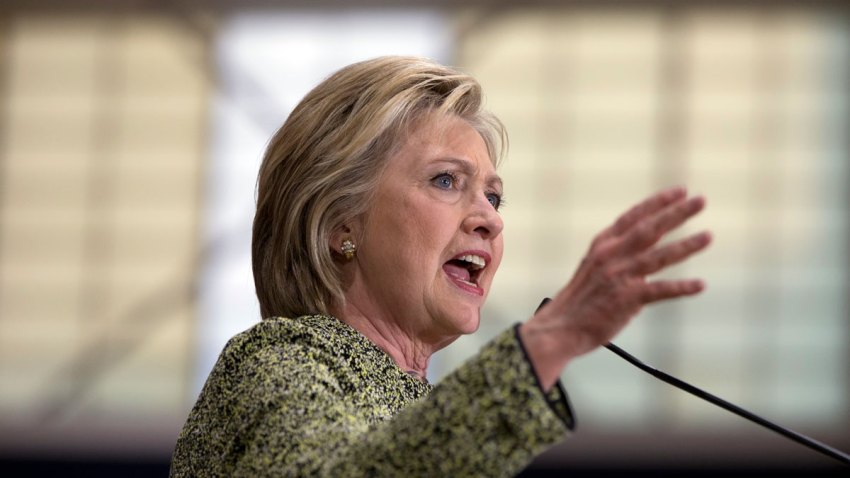 Hillary Clinton teed off on Donald Trump and hardened her stance on free trade agreements Sunday night, zeroing in on two issues that have dominated the contest ahead of Ohio's Democratic presidential primary contest Tuesday.
"Donald Trump is running a cynical campaign of hate and fear for one reason, to get votes," Clinton said at a dinner event hosted by the Ohio Democratic Party. "Donald Trump is not who we are."
After a weekend marked by violence at Trump rallies across the Midwest, Clinton said the blame lays squarely with the candidate himself. "Trump encourages his supporters to beat up anybody who disagrees with him," she said.
And Clinton used her attacks on Trump to make an implicit contrast with Bernie Sanders, whose supporters have helped organize anti-Trump protests, including the one that shut down a rally in Chicago Friday night.