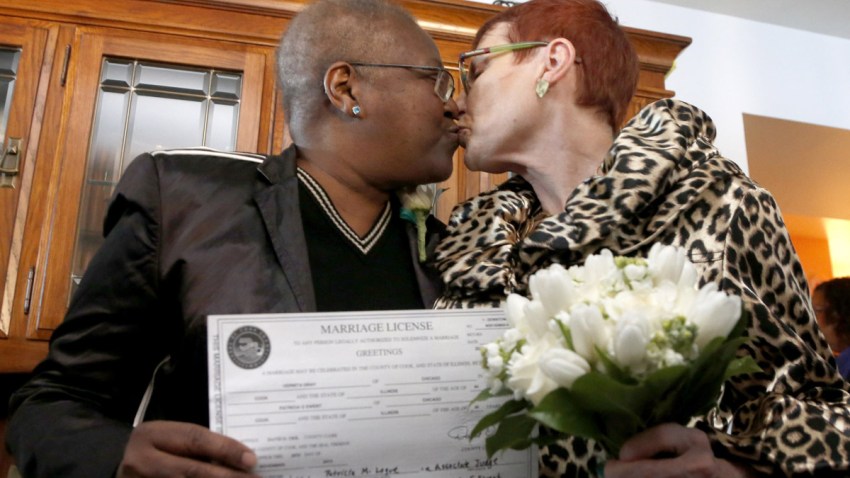 The first same-sex couple to legally get married in Illinois tied the knot on Wednesday.

Vernita Gray and Pat Ewert were married in a private ceremony attended by close friends and family, according to a news release from Lambda Legal and the ACLU of Illinois.

The ceremony was officiated by Illinois Judge Patricia Logue.
Couple Reacts Judge's Order Permitting Expedited Marriage
Illinois same-sex couples will be allowed to legally get married on June 1, but a federal court granted Gray and Ewert an emergency marriage license Monday because Gray is terminally ill.

Gray has been fighting cancer since 1996. The couple has been in a relationship for five years.

"It's a great day for Vernita and Pat, and an historic day for Illinois, for a deserving and loving couple to have the chance to be married on an expedited basis," said John Knight of the ACLU.

One week ago, Gov. Pat Quinn signed SB10 into law, making Illinois the 16th state in the nation to allow for same-sex marriages. The District of Columbia also permits gay marriage.