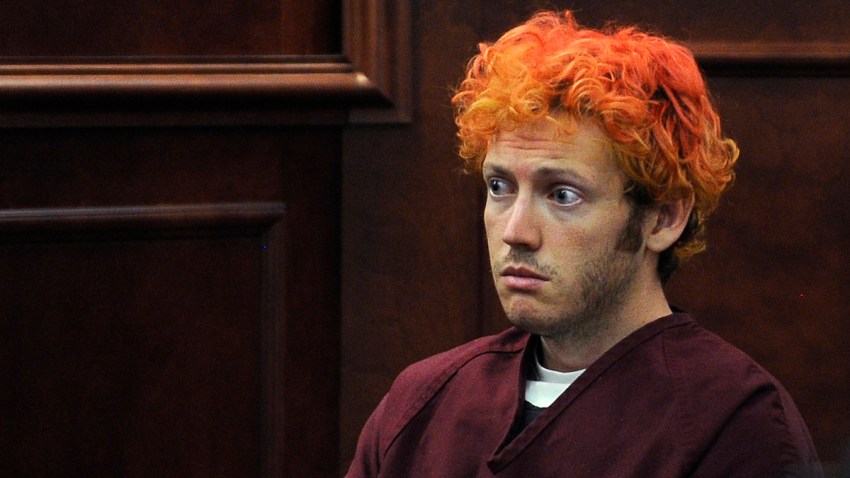 The judge in the Colorado theater shooting case has denied defense attorneys' longstanding request to move the death penalty trial to another county, saying he would have to search outside the state and perhaps even the country to find jurors who haven't been exposed to extensive publicity.
District Judge Carlos A. Samour Jr. said in an order Thursday that he's confident the 12 jurors and 12 alternates selected this month in the trial of James Holmes are fair and impartial. Opening statements are scheduled for Monday in Arapahoe County, just south of Denver, where the shooting took place.
Holmes has pleaded not guilty by reason of insanity to killing 12 people and wounding 70 in the July 2012 attack. His attorneys argued pervasive publicity had made most prospective jurors biased against Holmes.
But Samour said the defense and Holmes' family are responsible for much of the publicity. He noted that many potential jurors said they had read a letter Holmes' parents, who live in San Diego, wrote to the Denver Post less than a month before jury selection began in which they begged prosecutors to consider a plea deal that would spare his life.
"The defense seeks relief from the very situation it helped to create," he wrote.
Plus, he said, the far reach of today's news media makes moving the trial elsewhere in the state "as useful as installing a screen door on a submarine."
The judge said he took painstaking efforts to ensure jurors would be fair by initially summoning 9,000 candidates and extensively interviewing hundreds of them to winnow the pool.
While jurors may have seen news coverage of the shooting, Samour said his gag order and sealing of key documents has prevented information about Holmes' insanity defense, "the issue at the heart of the case," from being publicized.
Copyright AP - Associated Press