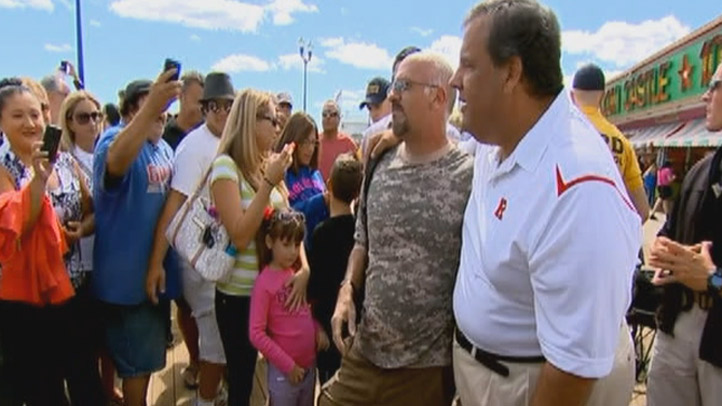 Gov. Chris Christie plans $15 million in state aid to businesses damaged in a massive boardwalk fire at the Jersey shore.

The wind-whipped fire destroyed some 50 ocean-front businesses, including bars, pizza places and T-shirt shops and shot flames 50 feet into the air Thursday. Public works crews had to rip up part of the boardwalk to help stop the advancing flames.

The aid is for businesses in Seaside Park and Seaside Heights that were affected by the fire, and will be extended whether or not the businesses were affected by Hurricane Sandy last fall.

Seaside Park and Seaside Heights were hit hard by Sandy and had only recently finished major boardwalk repairs in the wake of the October storm.

Christie met with businesses owners before Saturday's aid announcement.

"We're going to get back on our feet," Christie said. "We're going to do what we need to do."
On Sunday, the governor's office announced that a mobile cabinet will be convened Monday from 3 to 9 p.m. at the Seaside Heights Municipal Courtroom at 116 Sherman Avenue to assist residents and businesses affected by the fire.
Copyright AP - Associated Press