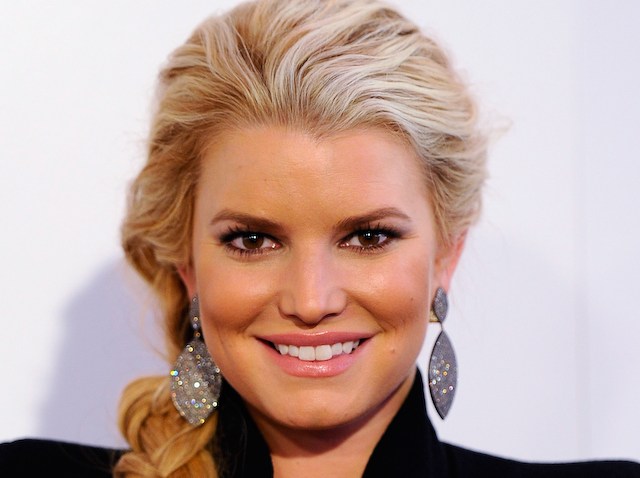 Jessica Simpson is shooting down rumors that she was "saddened" to hear of ex-husband Nick Lachey's engagement to his girlfriend of nearly four years, Vanessa Minnillo.
"I'm extremely, extremely happy for [Nick]," Jessica told Ryan Seacrest, in an interview on his KIIS-FM morning show on Thursday. "I don't know where all of those rumors came from.
VIEW THE PHOTOS: Divorce! Break-Ups! Hollywood's Most Famous Former Couples
"My mom actually called me and told me that everyone was saying that I was saddened and I was just in complete shock!" she added.
Although the former "Newlyweds" stars may not have enjoyed a fairytale ending with Lachey, the bubbly blonde said she "couldn't be more happy" for her former spouse and his new love.
"Our relationship was over a really long time ago so it would be nice if everybody could move on with us and really just celebrate the love between him and Vanessa – I do," Jessica told Ryan. "I wish them nothing but the best."
As for Jessica's love life, the Texas-born singer-actress-mogul said she's happy to be spending Thanksgiving on the East Coast with her new boyfriend, ex-NFL player Eric Johnson.
"My first New York Thanksgiving!," she told Ryan. "[Eric's] family is going to be with us on the float at the Macy's Day Parade, and my family will be there."
VIEW THE PHOTOS: A Lot More Than Just A T-Shirt On: Hot Shots Of Jessica Simpson!
Copyright 2010 by NBC Universal, Inc. All rights reserved.
This material may not be published, broadcast, rewritten or redistributed.
Related Content from AccessHollywood.com:
VIEW THE PHOTOS: A Look Back: Nick Lachey & Jessica Simpson
PLAY IT NOW: Nick Lachey: 'It Was Sad To Hear' Jessica Simpson Lost Her Dog Daisy
PLAY IT NOW: Star Romance Report Card (November 5, 2010)
More from Access: [ Jessica Simpson Nick Lachey Vanessa Minnillo ]
Copyright NBCAH - Access Hollywood