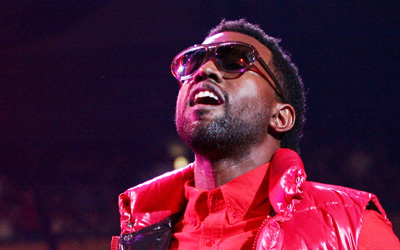 More stars are descending on the nation's capital. The latest celebs added to the mix? Kanye West, Kid Rock, and Fall Out Boy will be headlining the Youth Inaugural Ball, according to an announcement from The Presidential Inaugural Committee (PIC) this morning. MTV will be anchoring its Inauguration Night coverage from the ball.
"This year, millions of young people got involved and worked to bring change to this country," said PIC Executive Director Emmett S. Beliveau. "We wanted to make sure this Inauguration recognized the important role young Americans are playing in making our nation stronger."
The ball will take place at the Hilton Washington in Washington, D.C. The show airs on MTV in the United States on January 20, 2009 at 10:00 PM EST/ 7:00 PM PST.
Beliveau added: "With MTV's coverage highlighting national service and reaching millions of young people around the world, this event will be a great follow-up to Monday's kickoff of the President-elect's new national service initiative, 'Renew America Together.'"