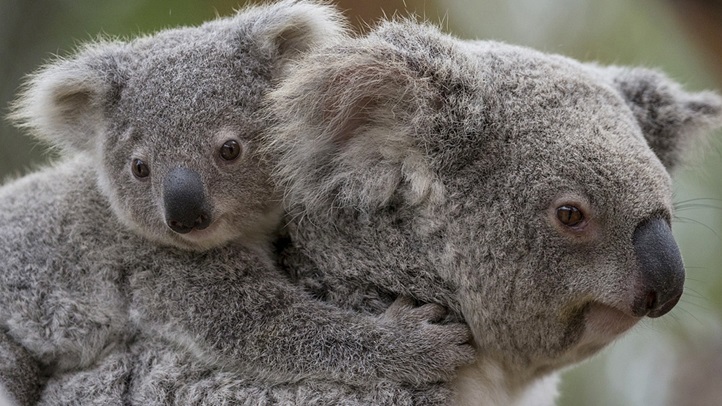 MAKING MARSUPIAL MEALS: If you've ever gone on a walk-through of a historic estate or house, you know it is fun to see the formal rooms, the dining area and the salons, but the real gas of the tour comes from the downstairs portions, the kitchen and the luggage storage and the bathrooms and the garden shed. It's one thing to see the front of how something is presented, but how it is truly run is the more interesting backstory. Surely the same principle goes for seeing a friend on the job -- what's the real nitty-gritty like? -- or admiring an animal at a zoo. Sure, you can watch the wee beastie snooze in a tree, but what's it like behind-the-scenes, where the keepers prepare meals? That's one of the interesting components to the San Diego Zoo's new koala tour Koala & Friends. What's it all about? "Koala & Friends is a two-hour tour adventure that also includes a tour around the Zoo in a VIP cart, with stops to view some of the zoo's other animals along the way."
PLUS... there is a chance to go inside the Queenslander House and see keepers prep food for the awww-sweet marsupials. A "stroll through the male koalas' 'bachelor pad'" is on the schedule, as is a session where visitors will "get the inside scoop on how the Zoo takes care of these marsupials and learn how it is supporting their survival in the wild."
DAILY SUMMER HOURS: It's on each day during the toastier weather from 2 to 4 p.m. and the prediction? It'll be a "popular tour," says the zoo. If you've visited the koalas again and again (and again and again) and want a new view and more info, call 619-718-3000 to reserve your spot.
Copyright FREEL - NBC Local Media