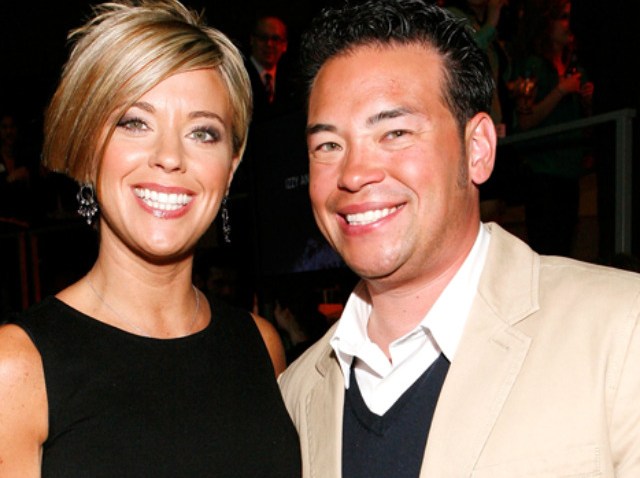 Sorry Jon, sometimes it's too late to apologize.
The father of eight showed up to his divorce arbitration on Saturday carrying a bouquet of long-stemmed red roses for his soon to be ex-wife Kate, according to People. But, after months of mud-slinging it seems that Kate would not accept the seemingly romantic gesture -- when she left the court house later that day she was noticeable empty handed.
Regardless of whether or not the couple is any closer to peace, Jon's attorney Mark Heller told the magazine that the session was so "successful and productive" that the second day of arbitration planned for Monday was no longer necessary.
The arbitrator is set to rule in the next month and "it's possible" that Jon & Kate's divorce could be finalized by the year's end, Heller said.
Both Kate, and her attorney declined to comment.
The supposedly peaceful arbitration comes just days before the final episode of "Jon & Kate Plus 8" is set to air on TLC.
In Monday's hour-long show, each parent will go on separate outings with their eight kids, with Dad taking the brood to a fire station near the family home in Wernersville, Pa., and Kate bringing them to a dairy farm.
With Jon's behavior becoming more erratic, the show's producers sought in September to recast the show as "Kate Plus Eight," concentrating on the kids and their mom. Jon Gosselin threatened to sue, and said he was against allowing his kids to be on the show.
"Kate Plus Eight' is not in production," TLC spokeswoman Laurie Goldberg told The Associated Press Thursday. "We are focusing on the launch of Kate's new series in early spring."
She said no details were available on what kind of show it might be, though there has been speculation she could host a talk show.
Monday's show airs at 9 p.m. EST.