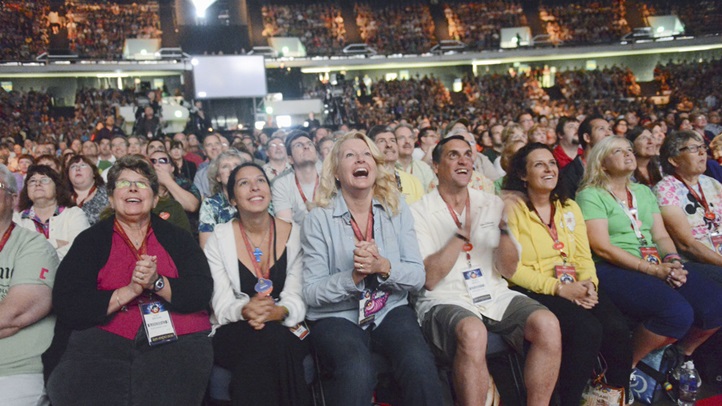 BIG-SCREEN SHORTS: To say that modern audiences don't have solid experience with enjoying animated shorts in a theatrical setting just isn't true. Look to Pixar and Disney and the fabulous and funny short films that precede their full-length features (the doggy-themed flick "Feast," which trotted out ahead of "Big Hero 6," wags to mind). That said, we still enjoy the majority of cartoons of a short nature on our small screens.
BUT THERE WAS A DAY, decades ago, when the big screen was the only place to enjoy peppy little pieces of three to four to seven minutes in length. That means that audiences of the 1920s and '30s saw a lot of animated short films, dozens of them if they attended the movies regularly, an experience that is quite different from ours. And the famous "Silly Symphonies" were at the top of that happy heap. These Disney gems were at the forefront of the animated short revolution, but they're rarely played nowadays on screens wider than our televisions. If you've longed to see some of the classics -- think "Three Little Pigs" and "The Old Mill" -- as they were once watched, you'll get your chance in Anaheim, over the middle weekend of August. D23 Expo will screen several of the early Disney shorts, big, with, wait for it, a 32-piece orchestra playing live. Yep, just like an orchestra played for the shorts, back in the day when the Disney Studio was on Hyperion Avenue in Silver Lake.
SUCH INTEREST... is expected for this event that the mega Disney fan convention is scheduling two times: 11 a.m. and 2 p.m. on the convention's final day, Sunday, Aug. 16. Will you dress like a bandleader, a la Mickey Mouse in the famous "Silly Symphony"? Or maybe Horace Horsecollar, the congenial horse from the "Symphony" era? Charming choices await. So does an introduction from critic Leonard Maltin, who shall be hosting the 70-minute screenings. The happening is in celebration of the release of "The Silly Symphony Collection," which can be pre-ordered there. If you do order the collection, or you already own the cartoons, won't it be kind of amazing that you finally saw the films as people did eighty years ago? Just remember to remove your boater hat, '20s lovers.
Copyright FREEL - NBC Local Media