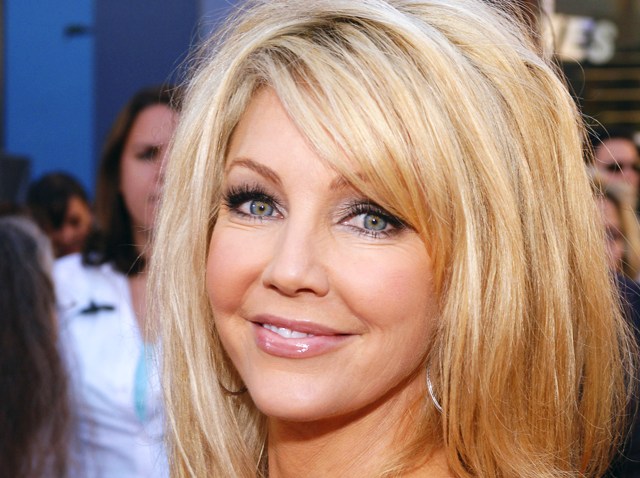 Heather Locklear may want to look into chauffeurs.

The actress, already on probation following a 2008 DUI, was arrested for allegedly hitting a no-parking sign early Saturday morning near her Ventura County home and leaving the scene, police say.

The actress, who was driving a black 2005 BMW, was cited for misdemeanor hit-and-run after Ventura County Sheriffs examined debris left at the scene and traced it back to her car, sheriff's spokesman Ross Bonfiglio told People magazine.

"While Locklear was technically arrested, she was not handcuffed or taken to a station because it was just a misdemeanor charge," Bonfiglio says. "She was cooperative, but I can't give any information about any statements she made. She was cited and released. She signed a document stating she would make a court appearance."

Her attorney, Blair Berk, says Locklear may not have been at the wheel at the time.

"Ms. Locklear was cited with a misdemeanor traffic ticket as she is the registered owner of the vehicle. She was never taken into custody," Berk says. "The matter is still being looked into as it is not yet clear who was driving the vehicle."

Police were alerted by a neighbor who heard a crash around 4 a.m., but didn't call police until later that evening.

"It appears she drove up on a curb and hit the sign," says Bonfiglio. "We don't have any hard evidence that alcohol was involved. We don't know if anyone was in the car with her at the time."

Her court date is set for May 17.

Locklear is currently serving a three years' probation after pleading no contest to reckless driving following her DUI arrest in September 2008.