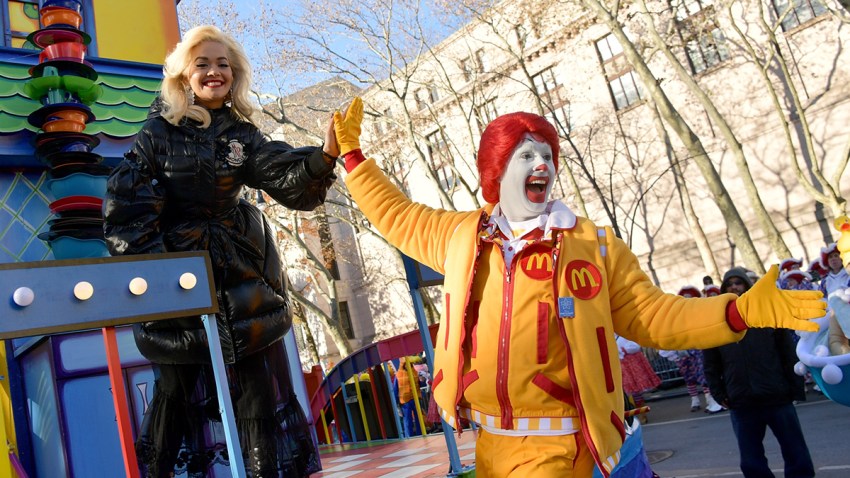 Macy's apologized for "technical difficulties" after fans watching the Thanksgiving Day Parade ripped into singer Rita Ora for what they saw as awkward lip-syncing.
The British singer appeared out of sync with the vocals that viewers heard during parts of her televised performance of "Let You Love Me." The episode sparked a flurry of online commentary.
"Is it my tv or are Rita Ora's lips not matching the song she's 'singing'?" wrote one person.
"Rita Ora is so talented that she can sing on the #MacysParade without even moving her lips!" another comment said.
Macy's apologized later Thursday, tweeting that "several recording artists experienced technical difficulties that negatively impacted their performance."
Ora tweeted thanks to Macy's for "the honesty."
Singer John Legend--who also performed during the telecast--came to Ora's defense on Twitter. "Fun fact. We all have to lip sync on this parade because the floats don't have the capacity to handle the sound requirements for a live performance," he wrote to a viewer who had criticized Ora. "Hope y'all enjoyed it anyway."
Legend added, "Know that if you come to my shows, the vocals are 100% live!
Ora replied to his tweet, writing, "Fun fact @johnlegend thank you for clarifying what I was about to also tweet. It's annoying for us but anyway! All my shows are 100 percent live always have been! When you come to [an] ORA show get ready! Back to holidays! Have a good one guys!" Ora then celebrated her new album, Phoenix, reaching No. 1 in Australia. "It's out in the rest of the world at midnight!! So excited!!" the pop star tweeted. "Happy holidays [y'all]!!"
In another moment at the parade that got attention, a performance from the Broadway musical "The Prom" included a kiss between two female cast members. The producers told Entertainment Weekly it was the parade's "first LGBTQ kiss."
Representatives for Macy's and broadcaster NBCUniversal haven't immediately responded to inquiries.
Copyright AP - Associated Press