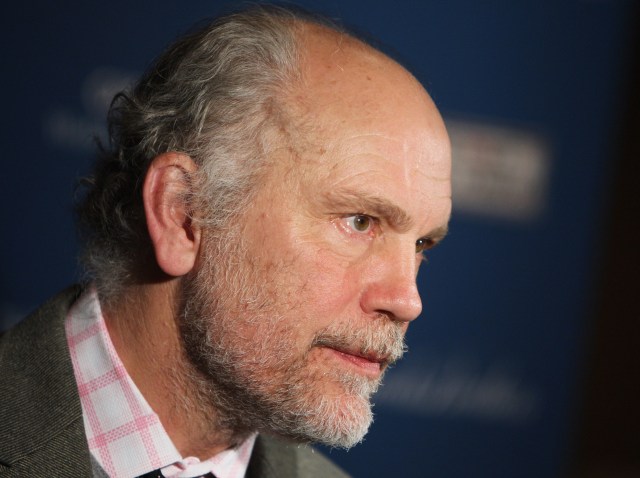 Update: Sony said nee-ther, Raimi said nie-ther, let's call the whole thing off
The ongoing saga that is "Spider-Man 4" took a new twist with John Malkovich's confirmation that he will do battle with the webslinger.
Malkovich told an Italian radio station that he is, like the rest of the world, just waiting to receive the script for the latest Spidey installment, according to Collider. While he didn;t specifiy his role, he's been rumored to play The Vulture.
Being John Malkovich is hard work these days: He is already squaring off with another Marvel hero in "Jonah Hex," due out this summer. And he is stepping in for John C. Reilly in "Red," yet another comic-book adaptation, in which he teams up with Bruce Willis' ex-CIA spook to fight off a band of assassins, reported Heat Vision.
In addition to the Malkovich/Vulture rumors, there's been talk of Anne Hathaway as Black Cat, director Sam Rami was rumored to favor Raimierio and Sony wanted to leverage the whole vampire thing by having "SM4" feature Raimiius.
Just last week it was revealed that Rami and Sony were still at odds over which villain(s?) Spider-Man would go up against, and that script troubles had delayed production. Rami himself has admitted that "SM3" suffered from a villain glut, hopefully this issue has been settled.
This project is already so backed up that Thor has planted his flag on the May 6, 2011, opening weekend that had once been Spider-Man's.