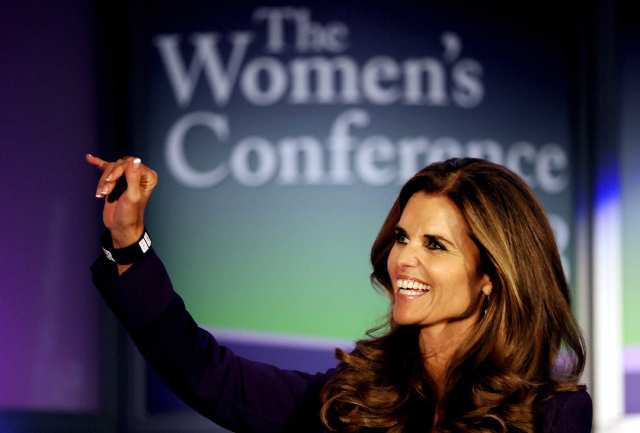 California first lady Maria Shriver will host the annual Women's Conference beginning Sunday in Long Beach, with the event featuring more than 140 speakers and participants, including Oprah Winfrey, first lady Michelle Obama and second lady Dr. Jill Biden.
The event, which runs from Sunday to Tuesday, is expected to attract 30,000 participants to the Long Beach Convention Center.
Among the speakers expected to take part are Erin Brockovich, Campbell Brown, Deepak Chopra, Giada De Laurentiis, Linda Ellerbee, Sally Field, Jane Fonda, Ruth Bader Ginsburg, Arianna Huffington, Billie Jean King, Matt Lauer, Sandra Day O'Connor, Suze Orman, Robert Redford, Tony Robbins, Al Roker, Diane Sawyer, Jessica Simpson and Winfrey.
The conference will begin Sunday with Maria Shriver's March on Alzheimer's and candlelight vigil in the Shoreline Village area of Long Beach.
Sunday night, the inaugural Night at the Theater event will feature a celebrity live performance of "Love, Loss, and What I Wore," written by Nora Ephron and Delia Ephron based on the book by Ilene Beckerman.
"A Day of Health, Wellness & Transformation" will run from 8:30 a.m. to 5 p.m. Monday. Hosted by Shriver and organized around the theme of "It's Time ...To Take Action," the event will feature more than 20 issue experts leading interactive sessions on how to become "architects of change" in their lives.
On Tuesday, more than 70 world opinion leaders and an expected 14,000 attendees will gather for the conference's main event from 8:30 a.m. to 7 p.m.
The mission of the California Governor & First Lady's Conference on Women, the nonprofit organization that produces The Women's Conference event, is to create Architects of Change -- people from all walks of life who see a problem and seek to create the solution, be it in their home, their community, their state or our world.
Proceeds from The Women's Conference Main Event, Night at The Village and A Day of Health, Wellness & Transformation benefit the organization's WE Programs. Check out their website for more details.

Copyright CNS - City News Service