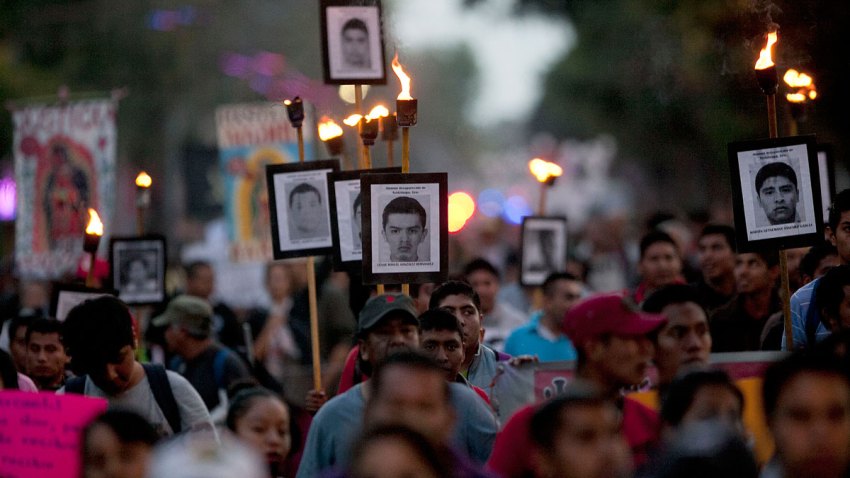 Times Square is often referred to as the "crossroads of the world," attracting over 300,000 pedestrians each day. On Sunday, March 20, activists from Mexico and the United States will come together in the heart of Manhattan to support a father running the NYC Half Marathon to demand answers and the return of his son and 42 other missing students.
"I wish I didn't have to call attention to myself in the half marathon," said Antonio Tizapa, father of Jorge Antonio Tizapa Legideño—one of 43 students whose forced disappearance 18 months ago sparked international outrage and protests, NBC News reported.
Tizapa's son and 42 other teachers' college classmates disappeared after local Mexican police arrested them on September 26, 2014. The Mexican government concluded that a gang - at the behest of the mayor and his wife - took the students, and then killed and later incinerated them in a bonfire that burned for 60 hours.