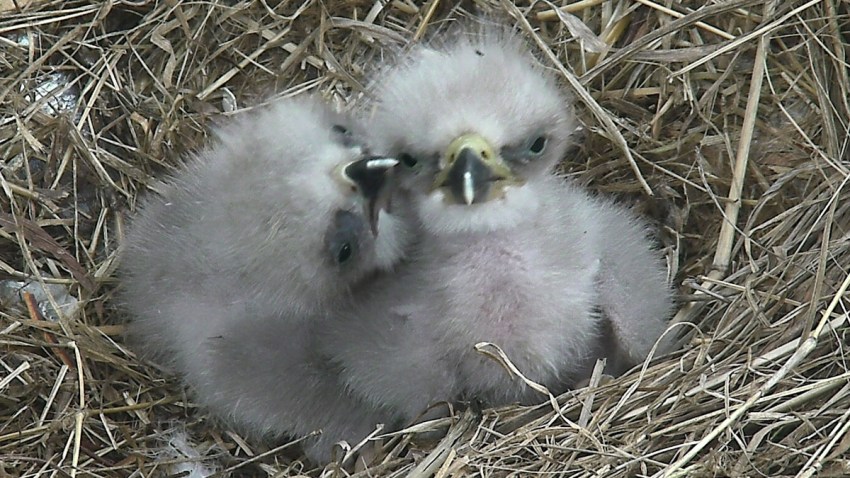 The Washington, D.C., population of eagles has grown in recent weeks, and a new social media campaign will ask people to help name two of them.
DC2 and DC3, the two eaglets recently hatched at the U.S. National Arboretum, were born to eagles known as "Mr. President" and "The First Lady." The American Eagle Foundation, which has been livestreaming the nest activity, is holding a campaign to let fans suggest fitting names for the new duo.
People can submit their suggestion on Twitter or Instagram using the hashtags #dceaglecam and #namethenestlings along with the submission.
U.S. & World
Facebook users can visit the American Eagle Foundation's website or the D.C. Department of Energy and Environment's site to share the suggestions using the same hashtags.
Fans are encouraged to suggest names that are gender-neutral or names that can be altered to fit either sex. The sexes of the two eaglets have not been determined.
The final names will be announced April 26.