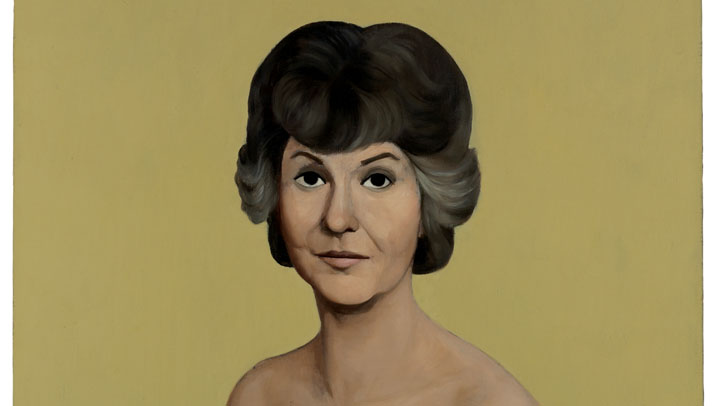 A painting featuring a topless Bea Arthur sold for $1.9 million at auction in New York.
Titled "Bea Arthur Naked," the 1991 painting is by artist John Currin and was sold to an anonymous bidder during a post-war and contemporary art sale at Christie's. The estimate for the work was listed at $1.8-$2.5 million.
According to information posted on the Christie's website regarding the artwork, it was derived from a photograph of the actress with clothes on. "Currin mixes nostalgia with provocation," Christie's noted on their website.
Nostalgia and Arthur certainly sit comfortably side by side. The actress, who died of cancer in 2009 at age 86, is famous for her Emmy-winning roles in the 1970s and '80s on sitcom staples such as "Maude" and "The Golden Girls." The latter show continues to be heavily syndicated and can currently be seen on cable networks WEtv and Logo.
In an interview referenced in Christie's lot notes for the work, Arthur commented on the possible inspiration for the portrait. "Maybe [Currin] was attracted to the feminist movement of the 1970s. Because of 'Maude,' I was the Joan of Arc of feminism. He certainly couldn't have done anything with Marlo Thomas of 'That Girl.'"
According to the auction house, Currin, stated that he always considered Arthur "more of a maternal figure than a feminist icon. I watched Maude all the time when I was a kid," he recalled. "She's a genius. She's funny because she's so much smarter than everyone around her"
Visit NBCNews.com for breaking news, world news, and news about the economy