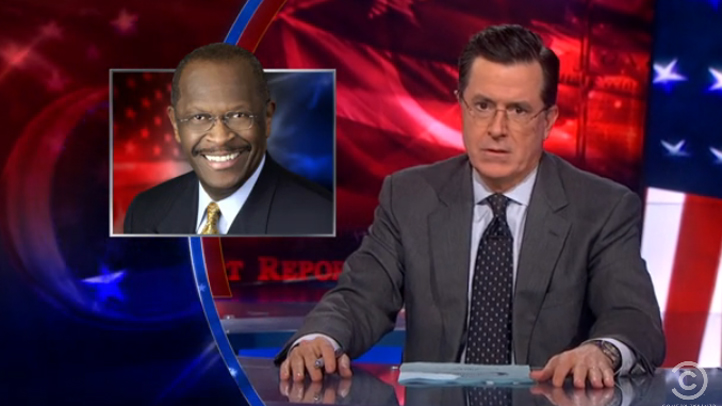 It seems every cause these days has its own pin-up calendar — and Ron Paul is one of those causes, as Stephen Colbert pointed out on Wednesday's show.
The Texas congressman's calendar features buxom women in costumes like the Statue of Liberty that represent freedom and other libertarian values.
Colbert said he's holding out hope that another GOP presidential candidate scores the pin-up treatment.
"Personally, I can't wait for Herman Cain's calendar, which features the sexy silhouettes of 12 women who chose to stay anonymous," Colbert joked.
Check out the video below: