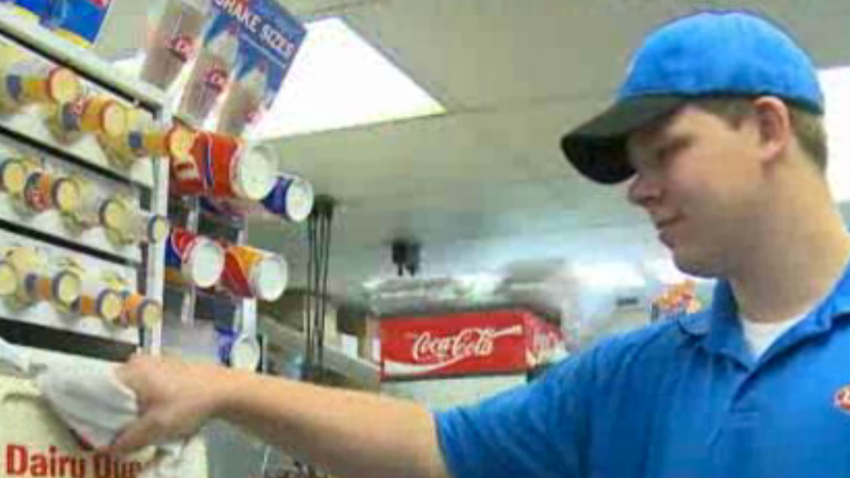 A good deed by a Minnesota Dairy Queen manager went viral after he refused to serve a woman who took a dropped $20 bill from a blind man and had no intention of giving it back.
"She picked it up so quickly that I thought she was going to give it back but she just stood there and waited," Prusak told Today.com. "I was extremely confused when she let the man walk by. She just stood there and put it in her purse and I was like, 'Really?'

Dairy Queen Manager Joey Prusak, 19, said the event left him feeling "violated." After he finished serving one of his customers, Prusak saw the $20 bill fall out of the man's wallet and the woman quickly pick it up. Soon enough, he asked the woman to return the money, but she put it in her purse. After he asked again and she refused, he asked her to leave.

One of the customers in the store at the time then wrote a letter to Prusak's boss. The owner printed the note, which soon found its way on a co-worker's Facebook page and then Reddit, where it was "upped" over 2,000 times.

Prusak is taking his newfound celebrity in modest stride.

"I didn't expect it to go anywhere. I didn't tell anyone. I didn't tell my boss. I didn't even tell my own parents," he said. "A lot of people are saying 'thank you' for what I did. Just telling me that means a lot."
Visit NBCNews.com for breaking news, world news, and news about the economy