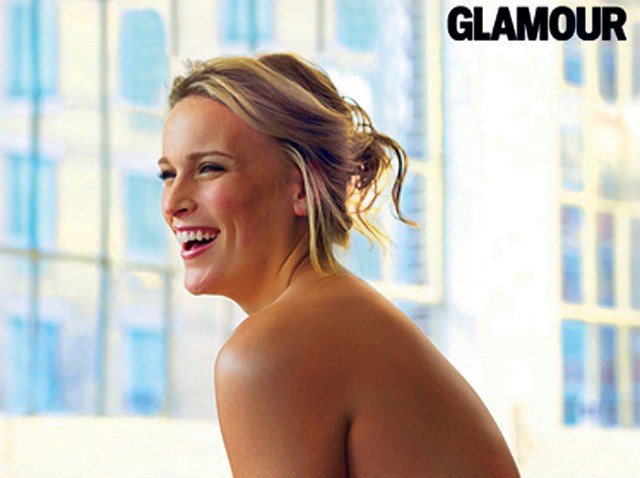 A buxom blonde who showed off her shapely curves in a bare-all photoshoot for a glossy magazine has caused quite a stir.
Lizzi Miller, 20, flashes her pearly whites as she poses nearly-nude in a red thong for the September issue of "Glamour" magazine, revealing some stretch marks, thick thighs and a roll of stomach fat.
"I used to be so self-conscious in a bikini because my stomach wasn't perfectly defined," she said. "But everyone has different body shapes. And it's not all about physical."
The shoot ignited an outpouring of support for the 5-foot-11 beauty, who wears between a size 12 and 14, and moved to New York City from San Jose three years ago to pursue her dream of modeling, according to the magainze.
Miller, who weights 180 lbs, was photographed alongside a story about being comfortable in your skin.