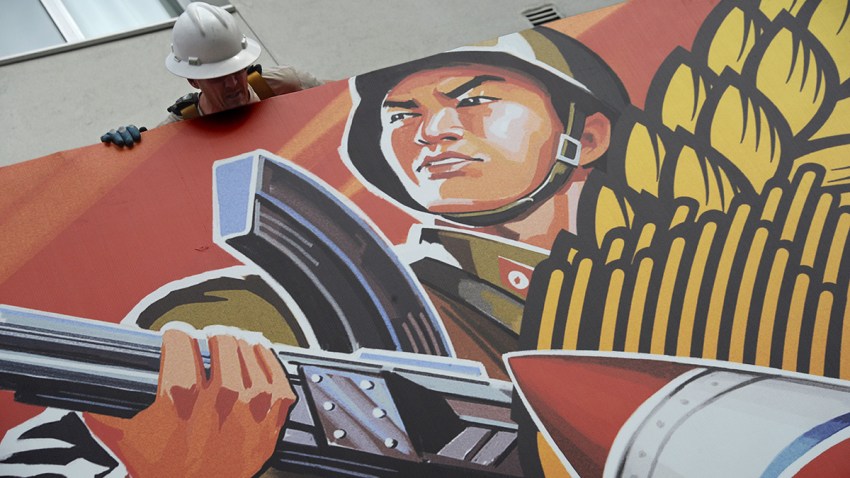 Following Sony's decision to not release their new film "The Interview" because of cyber-terrorist threats from hackers connected to North Korea, Hustler has just announced plans to make a porn version of the Seth Rogen and James Franco comedy titled "This Ain't the Interview XXX."
Much like the real movie, the X-rated porn parody will follow the story of two civilians who are recruited by the CIA to assassinate the leader of North Korea. Production on the skin flick will reportedly begin early next year.
VIDEO: And the hacking fallout continues
"I've spent a lifetime fighting for the First Amendment, and no foreign dictator is going to take away my right to free speech," Hustler founder Larry Flynt said in a statement (via The Hollywood Reporter). "If Kim Jong-un and his henchmen were upset before, wait till they see the movie we're going to make."
Flynt is referring to news that U.S. officials are blaming North Korea for the Sony hacking and threats to any movie theaters who previously planned on showing The Interview.
This week, Sony announced they would not be going forward with the controversial film's theatrical release.
"In light of the decision by the majority of our exhibitors not to show the film The Interview, we have decided not to move forward with the planned Dec. 25 theatrical release," they said in a statement. "We respect and understand our partners' decision and, of course, completely share their paramount interest in the safety of employees and theater-goers."
Earlier today, President Barack Obama criticized Sony's decision to give in to the threats, saying, "I am sympathetic to the concerns that [Sony] faced. Having said all that, yes I think they made a mistake."
Copyright E! Online