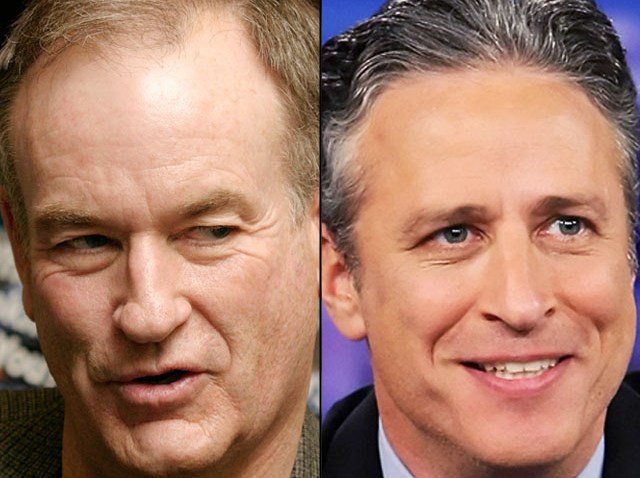 Jon Stewart is bringing his Bill O'Reilly beef to the host's home turf -- Fox News.
The "Daily Show" comedian-turned-news anchor will face off this week with conservative pundit Bill O'Reilly on the host's Fox News hit program, "The O'Reilly Factor," the New York Daily News reported Tuesday.
Stewart's appearance, his second on the Fox News program, will be spread over Wednesday and Thursday's episodes of "The O'Reilly Factor." His last appearance on the program was in September 2004.
The faux-host has made his livelihood from poking fun at talking heads like O'Reilly, whose show promises viewers it is a forum for unbiased, "no-spin" journalism.
The O'Reilly-Stewart feud has been splashed across both hosts' programs: Stewart and O'Reilly battled in 2005 over what Stewart alleged was a misuse of a "Daily Show" clip by the Fox News host, while O'Reilly recently attacked Stewart just last month for standing by Obama despite what he called obvious failings.
O'Reilly has appeared three times on "The Daily Show" -- his last spin in Stewart's guest chair was in November 2008.
"The O'Reilly Factor" has consistently topped the ratings of not only Fox News but of TV's entire cable menu, topping out at over 4 million viewers, a feat for cable news, the NYDN reported.
The face-off is expected to include discussion about the Obama administration and media bias, according to the Daily News.