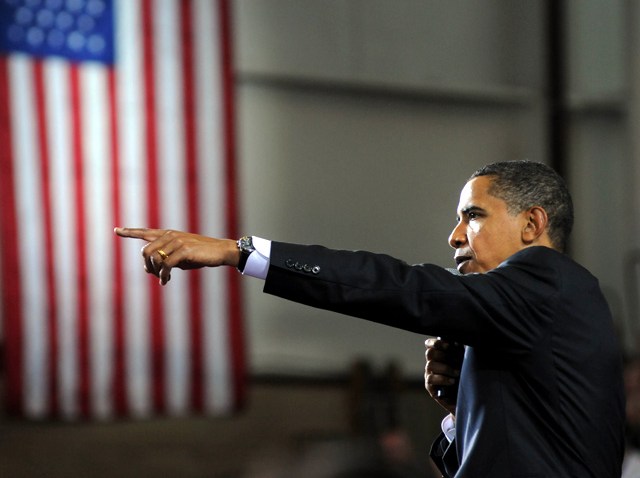 President Obama again pushed for healthcare reform Saturday, saying in his weekly address that the system benefits insurers -- not patients -- and that the expense is too great a burden for most Americans to shoulder.
"These are the stories that aren't being told -- stories of a healthcare system that works better for the insurance industry than it does for the American people," Obama said Saturday between two town-hall meetings out West related to his plan to reform healthcare nationwide.
"And that's why we're going to pass health insurance reform that finally holds the insurance companies accountable," Obama said, pledging to keep insurers in check to make sure healthcare was fairly priced.
Obama also took subtle digs at critics like Sarah Palin in the address, again referencing the "boogeymen" Palin was creating by exaggerating the intent of the president's plan.