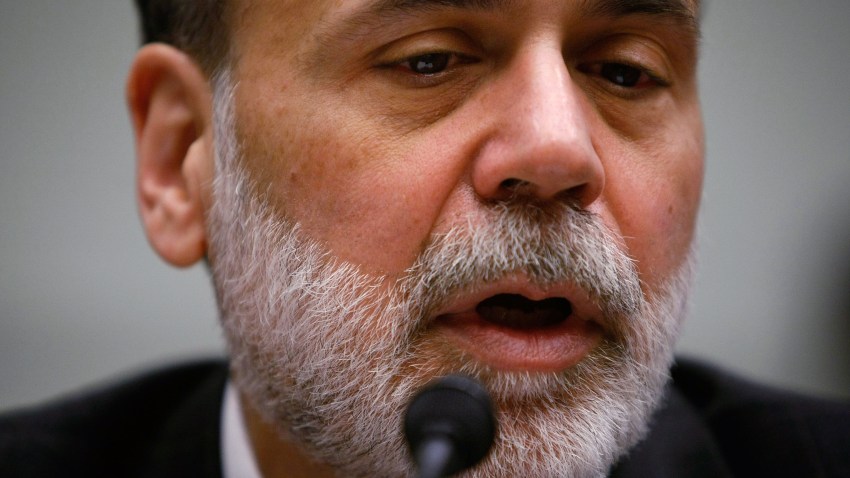 Praising him for helping save the economy from tumbling into the abyss, President Obama nominated Federal Reserve Chairman Ben Bernanke for a second term.
Bernanke "has led the Fed through one of the worst financial crises that this nation and the world have ever faced," Obama said in Martha's Vineyard, Massachusetts, with Bernanke at his side. "As an expert on the causes of the Great Depression, I'm sure Ben never imagined that he would be part of a team responsible for preventing another.
"But because of his background, his temperament, his courage, and his creativity, that's exactly what he has helped to achieve."
A second four-year term for Bernanke, 55, is contingent on confirmation by the Senate. Banking Committee Chairmman Christopher Dodd has already voiced support for a second term, which would begin Jan. 31. Bernanke, who has admitted being slow to grasp the severity of the subprime meltdown, will still likely face tough questioning on Capital Hill.
"If confirmed by the senate, I will work to my utmost ability to [bring about] an environment of price stability," Bernanke said.
The commander in chief referenced Bernanke's expertise on the 1930s-era Great Depression and how he used that knowledge to act in the modern recession. Bernanke, who ascended to the position under former President George W. Bush, succeeded Alan Greenspan in 2006.
During his first term, Bernanke slashed the main interest rate almost to zero and pumped $1 trillion into the banking system to unfreeze credit markets. He now must guide the world's largest economy back to growth and reduce unemployment approaching 10% while shrinking the Fed's balance sheet to prevent a surge in inflation.
Read more: MSNBC, The Associated Press, Bloomberg News