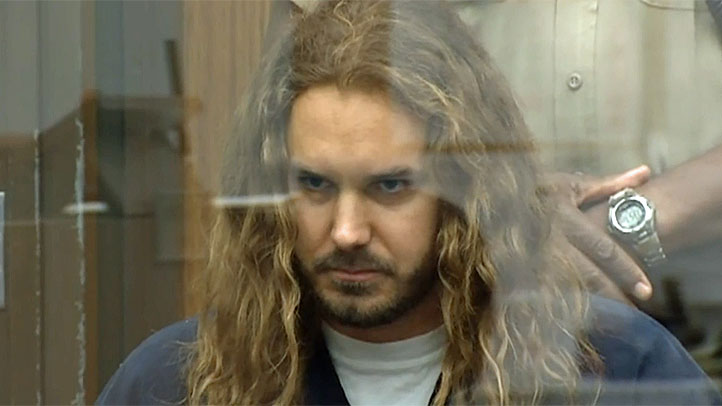 Tim Lambesis, lead singer of US heavy metal band As I Lay Dying, accused of trying to hire a hit man to kill his estranged wife, posted bail on Tuesday, according to law enforcement officials.

He faced a $2 million bail. It is unknown if he paid in full or used a bail bond.

A readiness hearing that was scheduled for Thursday morning was rescheduled for June 26 on a request from Lambesis' lawyer. Officials have not revealed what time he posted bail on Thursday.

The singer of the Grammy-nominated Christian metal band was arrested on May 7 in Oceanside, Calif. Prosecutors allege that Lambesis approached someone from his gym on Apr. 23 and asked if the person knew anyone who could kill his wife.

Meggan Lambesis lives in Del Mar with the couple's three adopted children ages, 4, 8 and 10. Court documents reveal she had filed for divorce in September 2012 to end the couple's 8-year marriage.

The metal rocker was motivated because he felt it would be better for his three children to have a healthy relationship with one parent, prosecutors alleged in court earlier this month.

If convicted, Lambesis faces a maximum sentence of nine years behind bars.