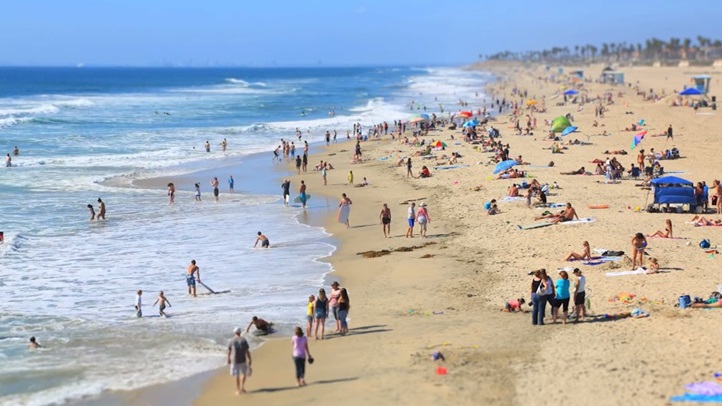 NOT A QUIZ: A question for you. If you had to put together the official state video for California, the one that the visitors office planned to show to potential travelers, what images would you include? A few beaches, right? A couple of quaint favorites, like San Francisco's cable cars? And the city of Los Angeles by sparkly-lit night. Truth though? It would be hard to stuff all of the goodness that makes up the Golden State into a three-minute, gotta-cover-it-all film, but Angeleno Ryan Killackey has done it. Here's one of his rather amazing secrets, which won't be too much of a mystery if you watch the video. The filmmaker includes many photographs. Many, many, many photographs. Some 300,000 in all.
THAT'S RIGHT... 300,000 photos, all taken by Mr. Killackey over a year's time. The sheer number of snapshots gives the time-lapse, tilt-shift-y, morning-to-night work a zippy, fast-forward feel, which, to be honest, is not too far from the feeling one gets from living in California. So thematically? It totally fits.
IF THE NAME.. seems familiar to you, it should: Ryan Killackey created the Day in California video that hit the interwebs by viral storm back in the summer of 2011. His new work, Imagine California, indeed has our state's tourism logo at the end, and here's an extra treat: Two more videos will follow in the next few weeks. And if you're wondering how long it took the state-loving cineaste to shoot 300,000 photos, "over the course of a year" is the long-range answer. Bravo, sir. That's thinking as big as the big, big place you've covered so well.
Imagine California from Ryan Killackey on Vimeo.
Copyright FREEL - NBC Local Media