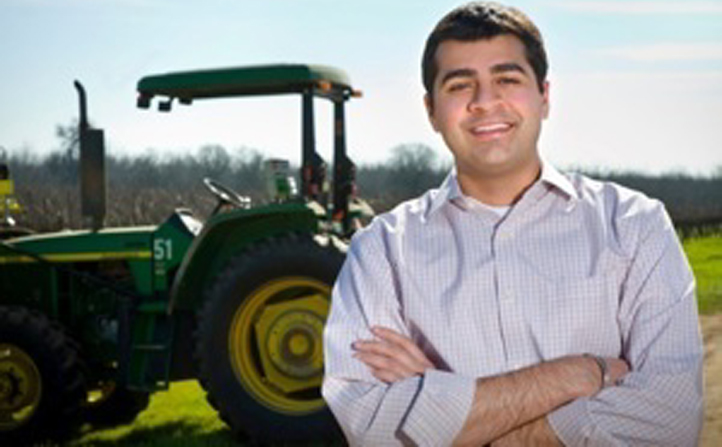 California Republican congressional hopeful Ricky Gill is a political newcomer. He's never run for office before, and in fact--at age 25--is just barely old enough to serve in the House of Representatives.
So Gill's selection to speak at the Republican National Convention in Tampa this week represents an important opportunity for him to up his profile, even though it was far from a prime time slot.
Gill, who just graduated from law school at Berkeley, grew up in Lodi, the son of two prominent physicians. He's making his political debut by running against three-term Democrat Jerry McNerney in the newly re-drawn Ninth Congressional District. It's considered an important swing district this fall as the Democrats try to re-take the House.
"It will be an honor to speak on behalf of our Valley and Delta communities on a national stage," Gill said in a campaign statement.
And it certainly is a boost. Neither party gives out these speaking slots without good reason. But actually was watching? Gill got a whole two minutes at midday. I've covered these conventions in the past, and have witnessed similar sights, always peculiar, of speakers at the podium addressing a virtually empty convention room. That was the case Tuesday for Gill.
Imagery, not audience, is the goal.
In the world of politics, the time slot is not as important as the message sent by the RNC. The size of the actual audience doesn't matter. The podium time is meant to boost Gill's stature and, along with that, his fundraising.
Look for his campaign to use that video clip of his speech extensively, on-line and in campaign commercials this fall.
The 9th District's boundaries were re-drawn this year, eliminating much of the East Bay suburbs and taking in a chunk of the Central Valley through San Joaquin County.
Although it's considered a swing district, Democrats still enjoy a 10 point registration advantage. Analysts call it Democrat-leaning. And certainly the Democrats will invest heavily in making sure they don't give up the seat.
So when Gill's supporters saw his convention talk on Tuesday, they really didin't have to worry about addressing an empty convention hall. It wasn't not about ratings. It was about campaign image-building.
Author Kevin Riggs, an Emmy-winning former TV reporter in Sacramento, is Senior Vice President at Randle Communications.
Send us your thoughts via Twitter @PropZero or add your comment to our Facebook page.