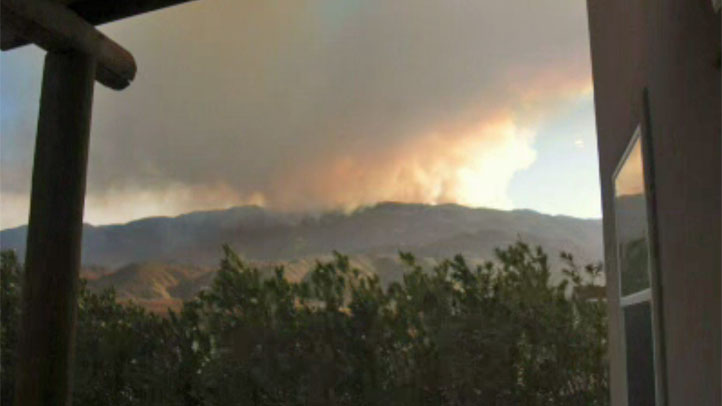 Wildfires are burning throughout Northern California this week, and as a result, Sacramento and the surrounding valley is filled with choking smoke. So it seems appropriate to think about the conflict brewing over Sacramento's budding effort to collect new fees for fire protection.
The threat of wildfire may scare people, but the threat of that new fee angers people. Put the two together in California, as we're seeing in the hot summer of 2012, and you've got a combustible mix.
The first of nearly 800,000 bills went out this week to the owners of property in rural sections of the state where the California Department of Forestry and Fire Protection has responsibility. That bill is $150 for property with a single dwelling. Most owners will get a $35 discount, since they already pay for the services of a local fire district.
There should be no surprise here.
The legislature's been searching for ways to address a yawning deficit. Lawmakers passed the fire fee bill over a year ago as part of the 2011 budget deal, on the premise that those who need the service should be willing to pay for it.
Gov. Jerry Brown enthusiastically signed the measure. It's expected to raise nearly $90 million for the just-ended fiscal year. That money will be used for fire prevention efforts intended to stop fires like the ones now burning in Lake, Calaveras, and Contra Costa counties.
But people don't pay attention to these things. Now, county tax assessors are bracing for howls of protest once the bills start arriving in mailboxes. And in fact, property-owners will be able to appeal the bill, if they believe the amount doesn't accurately reflect the number of structures on their land.
Backers of the fee, including the governor, say those who live in fire-prone areas should be willing to pay extra for protection. But rural officials feel they're getting their pockets picked.
And then there's the issue of whether the fee is legal. The Howard Jarvis Taxpayers Association is expected to file a lawsuit, arguing that the new levies are actually a tax, since they're not paying for a new service. If that's true, it would require a two-thirds vote of the legislature, not a simple majority vote.
Preventing wildfires is not an easy task. And, it seems, neither is figuring out who should pay for it.
Author Kevin Riggs, an Emmy-winning former TV reporter in Sacramento, is Senior Vice President at Randle Communications.
Send us your thoughts via Twitter @PropZero or add your comment to our Facebook page.