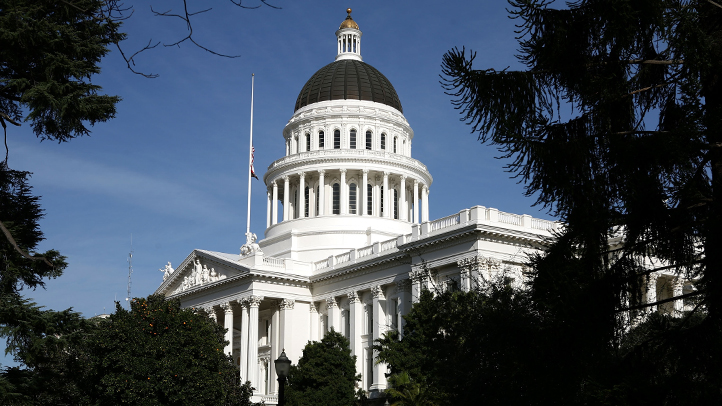 When California lawmakers return to the Capitol on Monday to be sworn in, they'll actually be facing some brightening economic news; a rare commodity over the past five years.
The state's top financial stewards announced on Friday that they are now able to speed up delayed payments of more than $1.8 billion, most of that to public schools.
Deferring payments has been a common tactic in Sacramento in recent years to deal with cash shortages. That's meant school districts have had to juggle to pay their bills while waiting for state funding. But budget cuts, an improving economy and the passage of Prop 30 mean those late payments can now be made in December instead of January.
"This will be the smallest amount of deferrals made within a fiscal year in five years. It's yet another indicator that the state's fiscal condition is continuing to improve," said State Finance Director Ana Matosantos in a statement.
State Treasurer Bill Lockyer echoed that.
"This relief from payment deferrals reflects a recovering economy and sustained, commendable fiscal discipline by the Governor and the Legislature," Lockyer said.
Another deferral of $942 million, planned for the spring, has been canceled.
Friday's announcement follows an upbeat analysis from the state Legislative Analyst that is predicting a possible end to state deficits by 2014.
All of this good news carries a caveat, of course. It depends on an economy that continues to recover and, most importantly, on whether Gov. Jerry Brown can hold the line on growing pressure for the legislature to restore spending cuts made in years past.
Failure in Washington to strike an agreement to avoid the so-called "fiscal cliff" would also strike a serious blow to California's recovery.
California's new batch of lawmakers, elected under new term-limit laws that allow them much longer tenures in one house, will be celebrating the brighter outlook come Monday. But they shouldn't celebrate too loudly or too long. Given remaining uncertainties, including the state's overdependence on the income tax, that celebration could turn into an unwelcome hangover in 2013.