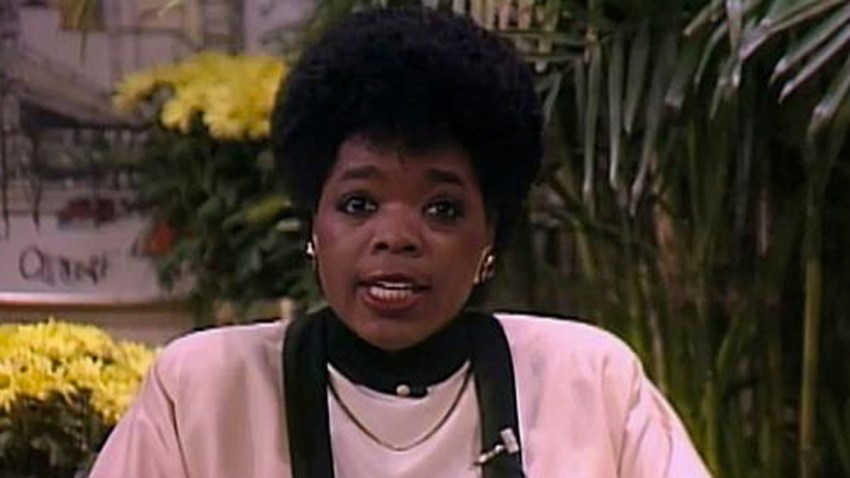 Oprah Winfrey was always destined for greatness.
In 1983, the young TV personality heard there was a morning show in Chicago in need of a new host. She stayed up all night with an editor to prepare her audition tape--and the rest, they say, is history.
Winfrey--now a 60-year-old TV mogul worth a reported $2.9 billion--first shared the clip during the Nov. 14, 2005, episode of "The Oprah Winfrey Show." OWN's YouTube channel posted it online Monday.
After TV gigs in Nashville in Baltimore, Winfrey set her sights on the Windy City. In the audition tape, the fresh-faced Mississippi native appears warm and friendly as ever. "Hi, there. My name is Oprah Winfrey. Oprah, spelled O-P-R-A-H, and if you notice, it's Harpo spelled backwards," she said. "My folks did not particularly like Harpo Marx. We did not even have a television set for a number of years. Originally, I was named from the Bible by Aunt Ida, who named me from Ruth, the first chapter at the fourteenth verse, Orpah, but no one knew how to spell in my home, and that's why I ended up being Oprah."
NEWS: Oprah Winfrey reflects on her life's legacy at age 60
Winfrey, of course, nailed the audition and got the job with "A.M. Chicago," a half-hour morning talk show. She took over as host on January 2, 1984, and, within a month, took it from last place to first place in local ratings. Two years later, the program was renamed "The Oprah Winfrey Show" and picked up nationally.
She would continue to host the show for 25 seasons, taping 4,561 episodes through 2011. "The Oprah Winfrey Show" also received 47 Daytime Emmy Awards before Winfrey decided to stop submitting it for consideration in 2000. Before the show ended, Winfrey launched her namesake network, OWN.
Copyright E! Online