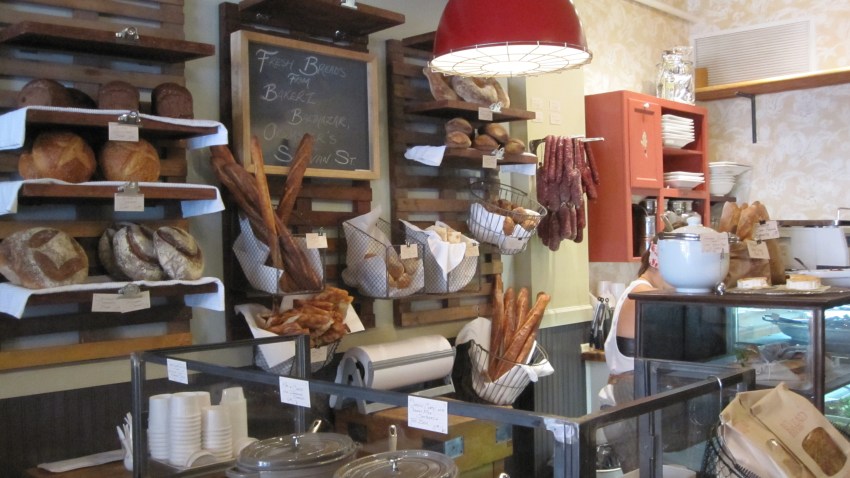 The author of "To Die For," a novel inspired by Pamela Smart and the murder of her husband by her teenage lover, is asking the governor of New Hampshire to consider parole for the former school media coordinator.
Joyce Maynard, whose book was later turned into a movie starring Nicole Kidman, sent a letter to Gov. Maggie Hassan saying that she did not intend her work of fiction to shape the public perception of Smart.
Smart, portrayed during her trial as a 22-year-old femme fatale, was convicted in 1991 of conspiring in her husband's killing and sentenced to life in prison without a chance of parole.
[CLICK HERE TO READ THE LETTER]
If the film adaption of the book contributed to a public perception of Smart as a ruthlessly ambitious killer, that was not her intent, Maynard wrote.
"To whatever extent the existence of that film affected attitudes towards Pamela Smart over the years, I can only reiterate: Nicole Kidman did not play Pamela Smart in 'To Die For,'" Maynard wrote. "That character was a creation of my imagination."
Smart admitted to having an affair to then-15-year-old Billy Flynn when she was director of media services at Winnacunnet High School in Hampton, New Hampshire. But she continues to deny that she lured him into a plot to kill her husband.
She is imprisoned at Bedford Hills Correctional Facility in New York.
A recent HBO documentary, "Captivated: The Trials of Pamela Smart," raised doubts about whether her trial, the first to be televised from start to finish, was fair.
Hassan's spokesman, William Hinkle, said in a statement that there was no outstanding petition for a pardon or commutation of sentence for Pamela Smart.
"Governor Hassan does not believe jury verdicts should be overturned without clear evidence of a miscarriage of justice, and at this time, the governor has not been presented any new information that would warrant consideration of a pardon even if such a petition existed," he said.
Four men admitted to participating in the plot to kill Gregg Smart.
Flynn pleaded guilty to second-degree murder and testified that he shot Smart after Pamela Smart threatened to break up with him if he did not.
Flynn and Patrick Randall, who held a knife to Gregg Smart's throat, were paroled this year. Two other men were released after serving sentences.
Maynard, whose March letter to Hassan was just released to the media, noted that Smart had earned two advanced degrees while in prison and had helped other inmates. She appealed to Hassan to be compassionate.
"And to whatever extent Pamela Smart's chances for a fair parole hearing may have been affected by my novel, I trust you will do what you can to rectify that situation by giving her the same second chance granted the others involved in that case," she wrote.