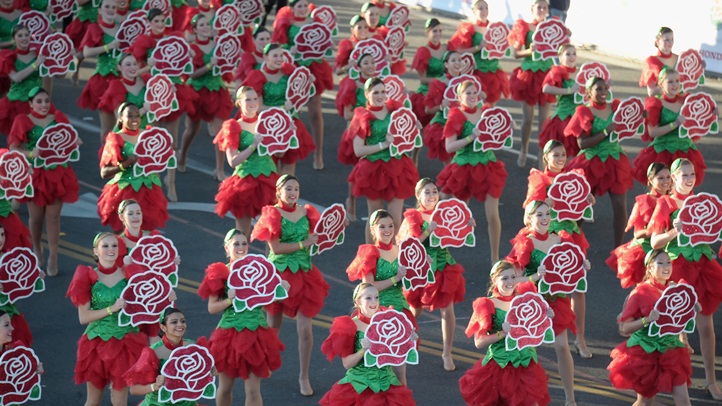 THE BIG SHOW: Surveying the many parts of a glorious garden while selecting which rose to sniff can be delightfully overwhelming, but the truth is you can sniff all the roses, or at least make a good go of it with a little time and energy. The Tournament of Roses is a similar glorious garden, and it, too, brims with roses of another sort: Events and sights and floats and must-dos that stretch throughout the week of New Year's. But where shall you turn your nose -- or, in the case of the Rose Parade, your scheduler and interest -- first? You only need to call upon the Tournament's online HQ, which has everything sorted for the thousands of visitors who call upon Pasadena during the final week of the year.
BANDFEST TO MARVELOUS MANES: While the garden that is the Tournament boasts a copious number of things to see, look to the biggest blooms to fill up up your sojourn around the LA-snug burg. Bandfest, a brassy, song-filled preview of the many uniform-and-tuba outfits marching on New Year's Day, is so huge it needs two days to properly sound its trumpet. The place? As is tradition, it is Pasadena City College. ("As is tradition" should be the Tournament's official sentence starter, as it tends to start many a thought about the event.) The dates? Dec. 29 and 30. And Equestfest, the horsey sneak peek, trots on Tuesday, Dec. 29 at the Los Angeles Equestrian Center (the only Rose Parade happening to take place outside of Pasadena proper).
FLOAT DECORATING, FLOAT ADMIRING: As for the non-trumpet-y, non-trot-y stars of the parade? They're the flower-covered floats, and the enjoyment of these wonders on wheels arrives in three distinct stages: Watching/participating in the placing of the petals ahead of the parade, viewing the parade itself, or taking in the Post-Parade Float Showcase. Do super-fans, the devotees who return each year, place all three to-dos on their roster? You bet. After, the parade, for many, isn't a spectacular that rolls on Jan. 1 but a mega-spectacular that fills up the better part of a week. There are, in turns out, many roses to sniff in this particular garden, and fans find the fragrance of each pretty darn intoxicating.
Copyright FREEL - NBC Local Media