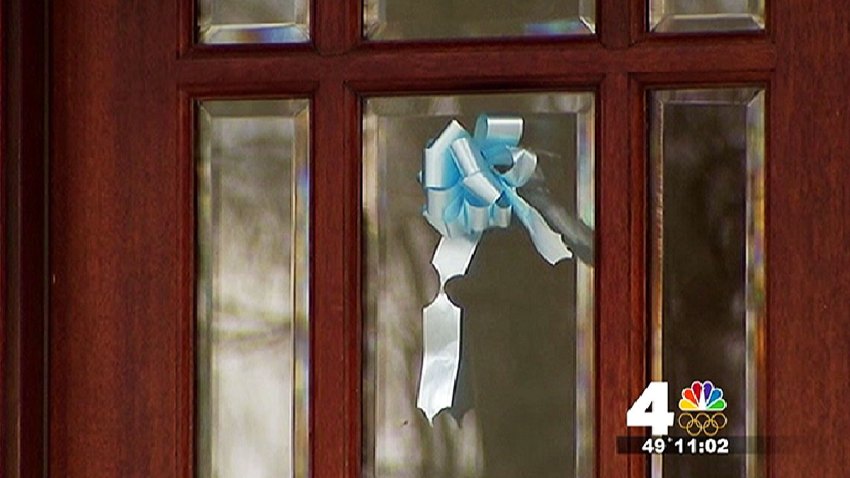 The father of a New Market, Md., family fatally shot his wife while she was holding their 3-month-old baby, killing them both before he turned the gun on himself, the Frederick County Sheriff's Office said Monday.
The shooter, 40-year-old Benyam "Ben" Asefa, had recently lost his job, investigators said.
Deputies found Asefa; his wife, 42-year-old Barbara Giomarelli, and their infant son dead inside their home Wednesday night after the couple's 5-year-old daughter fled to a neighbor's.
Investigators said early on that they suspected the case was a murder-suicide, but a new release Monday contains chilling details.
Authorities say that Giomarelli was filling a bathtub with water for their daughter's bath sometime between 6 and 8 p.m. Wednesday when she and her husband got into an argument.
At some point, both adults went downstairs, where Asefa shot Giomarelli with a 9mm handgun while she was holding their infant son, Samuel, authorities said.
The bullet that struck Giomarelli traveled through her body and hit the baby, investigators said.
The 5-year-old girl waited in the bathtub for some time before she got dressed and went downstairs, where she found her family. She then went to a neighbor, who called 911.
The cause of the couple's argument is unknown, but investigators say they learned there had been unreported domestic issues in the past.
Asefa's position as a government contractor at Love Lace Institute was eliminated Sept. 30 for cost-saving reasons, investigators learned.
He had performed work for the National Institute of Allergies and Infectious Diseases at Fort Detrick.
Shortly after the fatal shootings, Capt. Tim Clarke said he wasn't aware of any suicide note, adding that the details of the incident were sketchy because the surviving child is the only known witness.
"The problem is, we have a 5-year-old who is severely traumatized, so we're trying to limit the amount of discussion we have with her," Clark said last week.
The little girl was initially taken by Child Protective Services, but has now been placed with a family friend until a final determination can be made.
Copyright AP - Associated Press