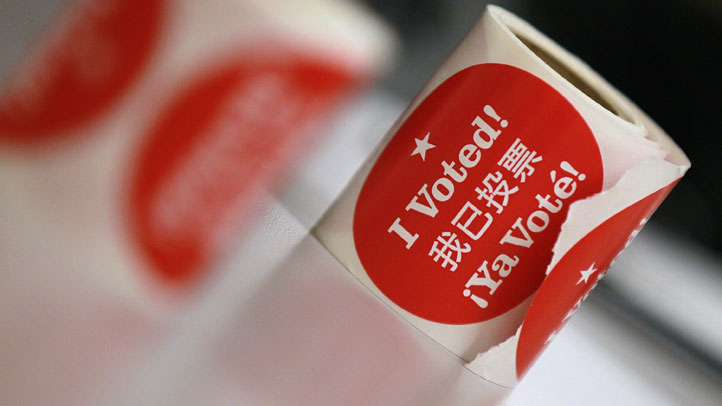 For the moment, it appears that Proposition 29 has lost.
Yes, there are votes left to be counted, and we may not have final results for another week or two. But for now, the initiative -- which would add $1 per pack to the cost of cigarettes -- doesn't have the votes.
Why?
Until recently, Proposition 29 was cruising to victory. Three months ago, proponents enjoyed a commanding two-to-one bulge in the polls. Even 10 days ago, the "yes" side had a 10-point lead. So what happened?
Critics will surely point to the evil of money as the root cause for the voters' about-face. After all, what do you expect when one side almost exclusively funded by powerful Big Tobacco outspends the underfunded health/environmentalist coalition by a four-to-one margin?
Surely, money played a role in Proposition 29, but it wasn't the primary factor. All you need to do is look back just two years ago when two equally powerful interests -- PG&E and Liberty Insurance -- badly outspent opponents on self-beneficial ballot propositions, only to see both go down to defeat.
So what made the difference?
In all likelihood: voter turnout.
Prior to the election, the Secretary of State's office predicted a participation rate of 35 percent, down precipitously from the 57 percent who voted in the June 2008 presidential primary, but close to the 33 percent who voted in June 2010.
But when all is said and done, it may be that the turnout will be pegged at 25 percent, according to the views of some election experts.
Voting turnouts foretell a lot about voting outcomes. Historically, the "base" is found in political conservatives who loyally participate on a regular basis. In California, like elsewhere, political conservatives generally believe in small government run by few taxes.
Liberals tend not to vote as much in low-turnout elections. These are the same folks who tend to expect more from government and support taxes to fund its activities.
Which takes us back to Proposition 29.
Even though it was a "user" tax, that is a tax only on those who buy tobacco, Proposition 29 was a tax nonetheless. For political conservatives voting disproportionately in comparison to political liberals, that was enough pure and simple.
In the end, Proposition 29 may somehow squeeze through. But if it fails as the current results indicate, it won't be because of tobacco ads as much as the 75 percent of the electorate who decided to pass on their voting opportunities.
That's how participatory democracy "works" in California.
Larry Gerston teaches political science at San Jose State University and is the political analyst for NBC Bay Area.
Send us your thoughts via Twitter @PropZero or add your comment to our Facebook page.