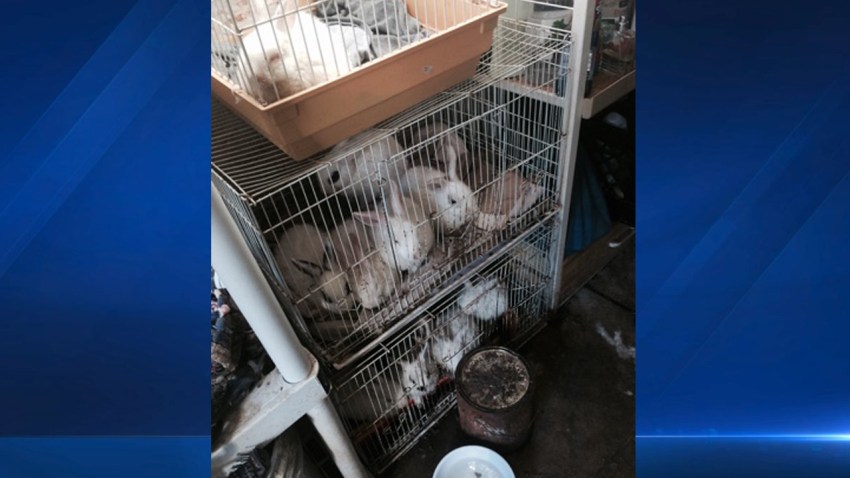 Dozens of rabbits were in need of homes after they were taken from their owner, who police say "lost control" as they multiplied at her Santa Ana home.
Police responding to a complaint on South Broadway Tuesday night said the woman was living in unsanitary conditions with 40 to 60 rabbits in a single-car garage, Santa Ana police Cpl. Anthony Bertagna said.
Officers, who described her living conditions as a "possible hoarding" situation, said the woman did not have a restroom in the 200-square-foot garage and was instead using buckets.
The rabbits appeared to be in good condition, Bertagna said. About 10 of them were pregnant.
The woman, whose named was not released, agreed to give up the rabbits to police and was not cited, despite a city ordinance restricting residents to four rabbits, Bertagna said.
Santa Ana Animal Control was searching for homes for the rabbits.
City News Service contributed to this report.