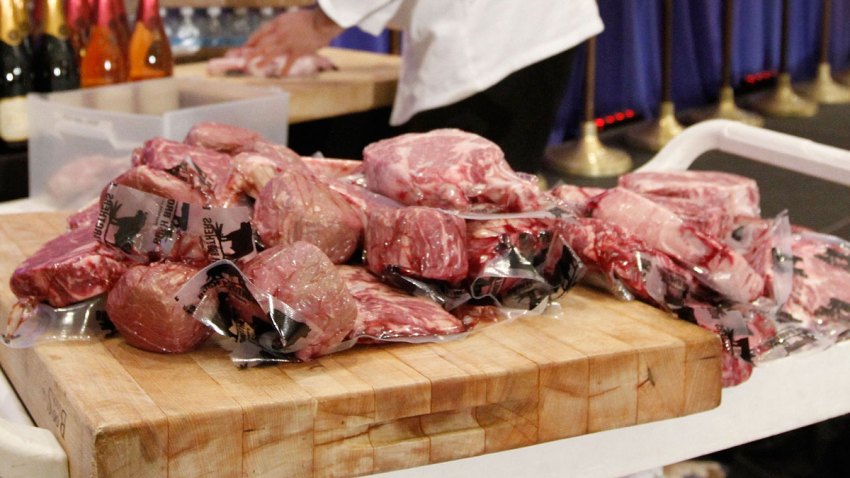 The trademark Donald Trump took on Trump Steaks in August 2006 was canceled in December 2014, according to the U.S. Patent and Trademark Office.
Trump touted his business ventures, including his meat business, on Tuesday after his victories in Mississippi and Michigan.
But the steaks he displayed were from a West Palm Beach meat purveyor, according to NBC News. The meat was wrapped in packaging bearing the Bush Brothers name, not Trump's. A spokesperson for Bush Brothers said it supplies Trump's properties with beef, calling him a "customer."
The steaks were sold in 2007 in partnership with Sharper Image and QVC, but have been discontinued.