Emily Hammond was shopping for her New Year's Eve dress on a student budget and high-end fashion isn't easy to find or afford.
"I was looking for some really quirky things, something that you wouldn't see in one of the stores at the mall or maybe even a boutique," said Hammond.
She found what she wanted on a website that buys from about 42 designers and rents to women across the country. She wore a $500 silk designer suit that she rented for $50.
"A cowl neck and it's really flowy silk," she said. "It was really gorgeous."
"Every woman in America should have access to Carrie Bradshaw's closet," said Jenn Hyman, one of the co-founders of Rent the Runway.
The company, based in New York, offers designs from some of the top names in the fashion world including Diane von Furstenberg, Catherine Malandrino, Proenza Schouler and Alice + Olivia.
Jenny Fleiss and Jenn Hyman co-founded the business that keeps an eye on the runway and on up-and-coming designers.
The dresses rent for about 10 percent of their retail value, which means women have "access to new designers without the guilt of a dress you're only going to wear once," said Jenny Fleiss, Hyman's partner.
Customers spend an extra $5 on insurance meant to cover any damage from a red wine spill to a zipper snag.
"We want you to have so much fun and not worry about those things," said Hyman.
Jeannette Kempff runs the high-end retail shop Encore in La Jolla. "I think it's a great alternative for a lot of individuals who don't want to go shopping and really have a limited budget and don't want to wear the same dress twice," said Kempff.
But, she raised the issue of fit. Shopping for dresses online doesn't mean they'll fit the way you expect according to Kempff.
Rent the Runway offers a fall back. "We send it to you in two different sizes to insure the perfect fit," said Hyman.
Since the company opened for business in November, they've mailed out close to 2,000 dresses. The dresses are cleaned, stored and mailed out from a New York-based dry cleaner.
Rental prices range from $50 to 250 per dress.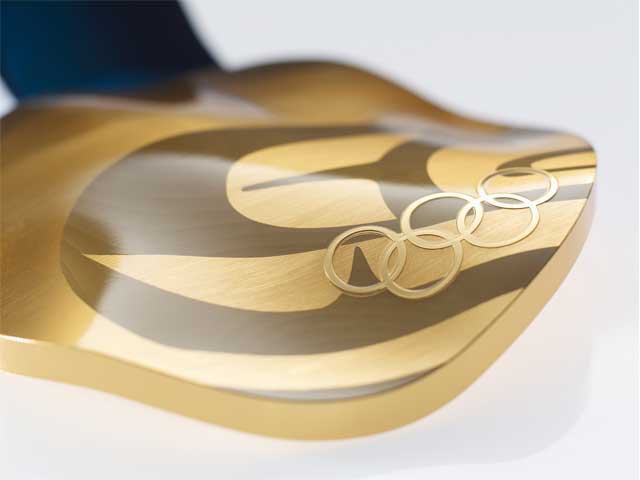 The Vancouver Winter Games are here! Check out NBCSanDiego's full coverage
complete with athlete profiles, amazing photo galleries, and more! Fan us on Facebook, and follow us on via Twitter @nbcsandiego