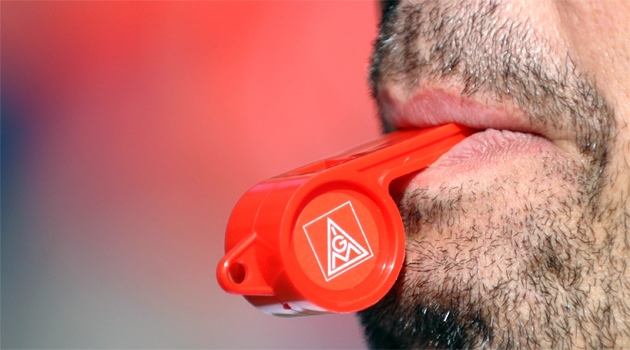 At a time when California's state government should be turning over every rock to look for waste or fraud, it seemed like a no-brainer.
But Thursday, a bill introduced last year to extend legal protection to current and former legislative employees who blow the whistle on government wrongdoing died a quiet death.
In fact, AB1378 failed to even gain a motion in the Assembly Appropriations Committee, meaning there was no roll call.
Thus, no fingerprints.
No lawmaker who would have voted no on the bill will have to explain that matter.
Assemblyman Anthony Portantino (D-La Canada-Flintridge) introduced the bill early last year.
Current state law shields most categories of state workers from retaliation, including the executive branch, California State University employees, and those appointed to state boards and commissions.
"Unfortunately employees of the California State Legislature have no such protections if they report crimes, waste, fraud or other government irregularities," Portantino said. "In a time when public confidence in our state legislature is at an all-time low...we need to prove to the public that their legislature is above reproach."
Ironically, Portantino engaged in a high-profile feud last year with Assembly Speaker John Perez over the size of his legislative spending.
Portantino said he was being targeted because he declined to provide an affirmative vote on the budget.
The dust-up resulted in news media lawsuits over disclosure, and ended with the Speaker's office releasing detailed spending records for each member.
As for the whistleblower bill, it may have been the victim of cost concerns.
State Auditor Elaine Howle estimated that extra costs for investigating whistleblower complaints could have added up to $400,000 a year, requiring the hiring of three investigators and a half-time attorney.
At a time when California is facing a nearly $10 billion deficit next year, however, that seems a minor sum.
Gov. Jerry Brown took steps last year to reduce spending, in part by eliminating cell phones, freezing hiring, and reducing the state vehicle fleet.
It's peculiar that a bill to find more savings and encourage more whistleblowers to come forward, from within the Capitol, couldn't gain traction.
Let us know what you think. Comment below, send us your thoughts via Twitter @PropZero or add your comment to our Facebook page.