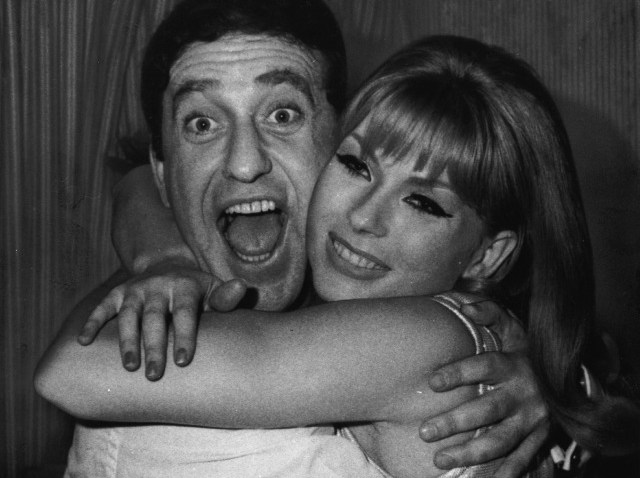 In an ideal world, the thinking goes, every town has its own police and fire departments, its own school system.
But when it comes to paying for individualized city services in areas close to each other, we're begining to realize that we can't have our cake and eat it, too.
The cost is becoming prohibitive.
Hollywood may be the center for entertainment production and Silicon Valley may serve as a reference point for venture capital, but San Mateo County is emerging as the beta site for sharing-- city services, that is.

Yes, San Mateo County - the one along the southern border of San Francisco.

Over the past few years, local governments in San Mateo County have shown a willingness to merge services at a pace unequaled anywhere else in the state.
Opponents argue that these changes come at a great price, notably the loss of city control of its own services.
But increasingly, city leaders realize that they are paying a huge price for maintaining independent jurisdictions at a time when the voters insist on holding the line on more taxes.

So far, it seems to be making sense in the towns in San Mateo County.
One by one, they see savings from contracting with the county Sheriff's office instead of using their own organizations.

On November 15, the Millbrae City Council will decide whether to become the third municipal government in the 18-city county to eliminate its 19-member police department and instead rely upon the San Mateo Sheriff's Department for public safety protection.
One study has determined that if Millbrae takes this route, the city can reduce its law enforcement cost to $5.8 million from its $7.3 million annual commitment.
To keep the city police force in place would require an additional $400,000, or a swing of $1.9 million.

The potential savings represents about 10 percent of the city's $18 million general fund budget, nothing to sneeze at in these tough economic times.

If Millbrae adopts the proposal, it will be the third city in San Mateo County to merge law enforcement services.
In 2009, San Carlos outsourced its police services to the county at a savings of $2 million to the satisfaction of residents responding to two surveys.
Last April, the City of Half Moon Bay, gave up its 12- member police force for protection by the county at a savings of about $500,000.

Such mergers make sense, given the county's relatively compact size of 741 square miles that house 20 cities.
By contrast, Los Angeles County is more than 4,000 square miles in size, and is home to 88 cities.

Still, it makes you wonder whether additional efficiencies can be found in San Mateo County from consolidating fire departments, school districts, and other special districts.
If so, maybe cities in other counties can experiences similar savings.
Let us know what you think. Comment below, send us your thoughts via Twitter @PropZero or add your comment to our Facebook page.