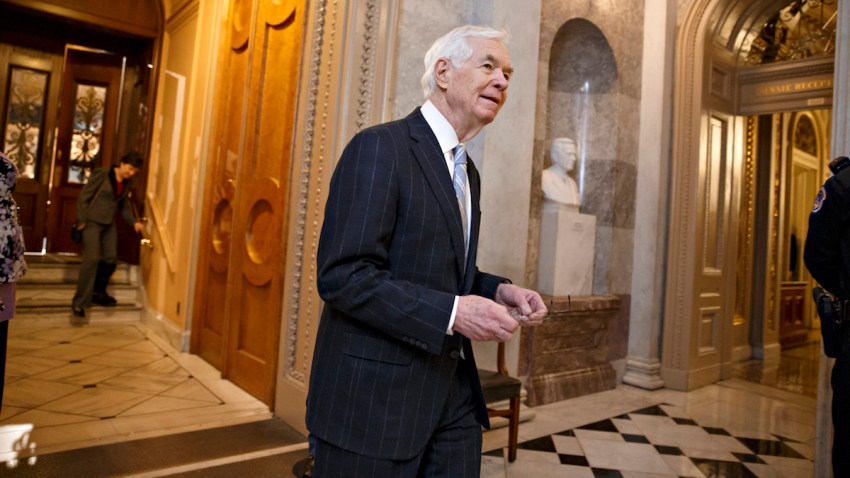 Citing ill health, Sen. Thad Cochran, R-Miss., chairman of the Senate Appropriations Committee, announced Monday that he will resign his Senate seat, effective April 1.
The early departure clears the way for Gov. Phil Bryant, a fellow Republican, to appoint an interim successor — perhaps Lt. Gov. Tate Reeves — and sets up a special election on Nov. 6, NBC News reported.
"I intend to fulfill my responsibilities and commitments to the people of Mississippi and the Senate through the completion of the 2018 appropriations cycle, after which I will formally retire from the U.S. Senate," Cochran said in a statement released by his office.
Top Republican officials in Washington, including Senate Majority Leader Mitch McConnell, R-Ky., have tried to persuade Bryant to appoint himself — or technically, to step down in a deal to have Reeves appoint him — but people close to the governor say he's not interested in the job.