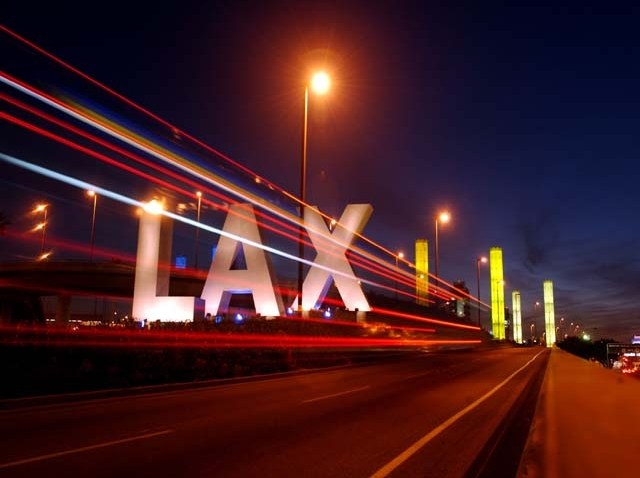 The battle for airport superiority is getting ugly.
Take this marketing video called "I Wanna Go Through SFO". It documents the journey of the beleaguered Mr. O'Keefe, whose body language suggests he falls apart over minor inconveniences.
His uncomfortable flight is followed by the misery inside a certain international terminal at a certain international airport. There are crying babies, obstructed walkways (Hey, the Caution: Tripping Hazard sign is clearly posted), a vending machine masquerading as a food court, and a luggage carousel that attacks Teddy bears.

"There's been a lot of playful, amicable banter between airports like this for years," Kevin Schorr of InterVISTAS, a strategic aviation and tourism consulting firm, told USA Today. "This SFO campaign on YouTube is a little bit more in your face than we've seen in the past. But nowadays, this is the way you have to do things."
So the gloves have finally come off.

The video continues with everything SFO has to offer, including a Gucci store, pinball machines, happy fish and the Brown twins. It ends with a shot of a smiling Mayor Gavin Newsom opening the door of a Prius taxi cab for a smiling woman.
A spokeswoman for SFO told USA Today the "Bad Airport" isn't one particular airport, but Cornloaf -- who commented on the YouTube video, wasn't buying it: "Damn... total rip on LAX's International terminal!"

We're not saying we agree with Cornloaf, but let's just make that leap -- we really don't need SFO to tell us our airport has some shortcomings. JD Power rated it 18th in terms of customer satisfaction.
That doesn't sound so bad -- until you consider the survey asked passengers to rank 19 airports. Only Newark International was worse.

SFO didn't fare much better. It ranked 13th, despite the pinball machines.
LAX Executive Director Gina Marie Lindsey said she was "startled and a little disappointed" by the video. Lindsey said it's a reminder that airports have to compete to retain their international gateway status.
So how should "Bad Airport" respond to SFO and its fancy, functioning luggage carousels?

"If the SFO video was directed at a specific airport, my advice to them would be to absolutely respond in kind with something fun and humorous," Brad Jersey of AMI, an advertising and marketing company that works with airports, told USA Today.
Got it, fun and humorous in no more than 2 GBs.